Inbal Cohen-Rasner, MD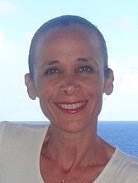 Dr Cohen-Rasner Graduated from the Technion, Israel Institute of technology Medical School in Israel.  She  completed her residency in Diagnostic Radiology in Carmel medical Center, Haifa Israel in 2003.   Dr Cohen completed two years of Pediatric Radiology fellowship in UC San Francisco and Stanford Childrens hospital and a third year of Neuroradiology fellowship in UC San Diego.
She is a board certified Radiologist from USA and Israel.  Dr Cohen practiced in an academic position as the head of the Pediatric Radiology Unit in University of Florida, Jacksonville.
Her special interests in Radiology are Pediatrics, Neuro, Pediatric Neuroimaging, Spectroscopy and fetal MRI.
In my spare time, I am a pianist and a composer. I am married to a local physician in Jacksonville and raising twin boys age 7.