Radiology Outsourcing With NDI Teleradiology Company
Why Radiologists Are Outsourced To The National Diagnostic Imaging Teleradiology Company
Radiology is being outsourced to intelligent and well-trained NDI radiologists, who read scans primarily offsite. NDI subspecialty trained radiologists typically work remotely and are licensed in all 50 states.
As teleradiology technology has evolved, radiology services are being outsourced to National Diagnostic Imaging. The easiest way to get access to teleradiology services in the United States is to call National Diagnostic Imaging at 1-800-950-5257 or email info@ndximaging.com.
Imaging examinations are sent to NDI radiologists via high-speed Internet connections. MRI, x-ray, echocardiogram, CT, and ultrasound interpretations are handled in this fashion.
NDI Teleradiology Solutions Provide Radiology Interpretation Subspecialty Expertise
National Diagnostic Imaging is a radiology outsourcing company that provides US-based fast outside reads, accurate radiological diagnostic reading and efficient medical imaging interpretation services via teleradiology.
We understand that the demand for image and diagnostic interpretation services in radiology is increasing at hospitals and imaging centers across the United States. In some cases, this is the result of staffing issues or the lack of subspecialty expertise.
The subspecialty-trained radiologists at NDI have many years of experience in evaluating imaging findings and reporting on their findings. Our radiologists specialize in interpreting radiology images for specific parts of the body.
We provide outsourcing solutions for referring physicians, patients, radiology residents, medical students, final attending radiologists and many other individuals and radiology groups.  Our radiology interpretations significantly enhance the ability of physicians to improve patient care.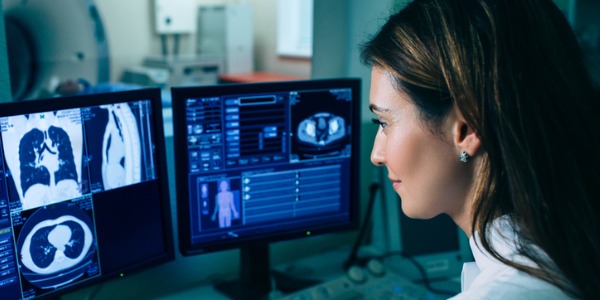 Why Radiology Is Being Outsourced To The NDI Teleradiology Company
In 2023, National Diagnostic Imaging continues to make radiology outsourcing arrangements with hospitals that demand faster imaging interpretations and that want NDI radiologists to read scans offsite.
Outsourced radiology has become a reality. Physicians and healthcare facilities benefit by outsourcing radiology work to National Diagnostic Imaging. Off-site radiologists with subspecialty expertise read CT scans, x-rays and MRIs.
NDI's remote radiology service provides quick viewing of medical imaging results. This allows physicians and other healthcare professionals to provide better patient outcomes because they can diagnose and treat a patient quickly.
Due to the demand for faster imaging interpretations, healthcare facilities and private practices outsource their radiology interpretations and remote radiology services to National Diagnostic Imaging.
NDI provides remote radiology services by reading diagnostic imaging scans offsite. Many NDI radiologists work remotely from home. NDI is a radiology outsourcing company that provides remote reading and interpretation services via teleradiology to hospitals, imaging centers and clinics.
Why U.S. Hospitals And Radiology Groups Outsource Radiology Services To The NDI Teleradiology Company
Outsourcing night and weekend call to teleradiology companies has become a common practice among private radiology groups. In recent years, hospitals have started to outsource radiology services.
In 2023, due to the demand for faster imaging interpretations, more hospitals are making radiology outsourcing arrangements with National Diagnostic Imaging. At NDI, there are several different models for structuring a radiology outsourcing arrangement.
Hospitals have been outsourcing some of their radiology services to NDI since 2003, when Dr. David H. Berns founded the teleradiology company in Cleveland, Ohio.
A large percentage of radiology services in U.S. hospitals are outsourced. Hospitals contract with NDI for off-site radiology interpretation services in order to speed up the interpretations of results, to cut costs and to prioritize their profits.
Smaller healthcare organizations and hospitals in rural areas are contracting-out image interpretations to the NDI teleradiology company so that they can benefit from expert radiological interpretations.
Small hospitals use NDI radiologists to reads scans offsite in order to reduce patients' length of stay, transfers to other facilities and rehospitalizations.

How Radiology Outsourcing Actually Works
More and more medical institutions and hospitals are outsourcing the responsibilities for reading and interpreting Ultrasound, MRI, CT, PET, X-ray, and other diagnostic images to National Diagnostic Imaging.  A majority of hospitals in the United States use the type of teleradiology services provided by NDI.  Our licensed radiologists are all based in the United States. Whenever possible, we try to use the same radiologists for the same medical facilities because they become more efficient in reading that client's scans.
Our radiologists login remotely to use a picture archiving and communication system (PACS) and teleradiology workflow system called PACSstar to read and interpret diagnostic images. When scans come in from our teleradiology clients, our office administrators in Cleveland, Ohio assign the scans to radiologists licensed in the state where the client is located. Our radiologists are also credentialed at the hospital, medical facility or imaging center where the scan was performed.  NDI provides seamless teleradiology setup services, IT Services and radiology department support services.
Outsourcing Radiology Billing and Coding
Hospitals, clinics and imaging centers are also welcome to outsource their billing responsibilities to NDI. We provide direct billing services for our clients who benefit from our comprehensive billing experience. Our administrative staff stays abreast of  individual payer changes, radiology billing regulations, private payer guidelines, contemporary methods for processing Medicare claims.  We strive to help diagnostic imaging centers and radiology practices manage their radiology coding and billing challenges. Cheryl Clarke and Julie Kaplan and the other billing and coding administrators at NDI work with our customers to ensure claims are documented correctly so that claims are approved and underpayments are avoided.  When radiology practices outsource their radiology billing to NDI, they decrease their compliance risks and often increase their revenues.  Accurate reimbursement to our clients is one of NDI's main goals. And of course, we comply with the myriad of Medicare billing rules for teleradiology services.
We try to enhance revenues for clinics and private practices through quality reporting, accurate coding, proper claim filing and professional communication. When diagnostic imaging centers outsource their billing to NDI, cost savings and reduced responsibilities are generally the result. NDI's billing department uses a streamlined process for reporting and communicating variances in documentation to minimize auditing problems and denials.  If your radiology group is interested in talking with Nada Melaragno, the Operations Manager at NDI, about improving your radiology reimbursement, please call 216-514-1199.
Outsourcing Radiology Interpretations For Late Night, Weekend and After-Hours Shifts
In hospitals in the United States, a majority of radiology services are outsourced.  Some of our clients outsource the reads of their weekend, late-night and after-hours exams to NDI so that we can provide interpretations remotely. In many hospitals in the United States, 90% of late-night radiology interpretations are conducted remotely.  For many of our clients, outsourcing radiology reads and interpretations of diagnostic images has become a standard business practice.
Outsourcing Radiology Solves Coverage and Financial Challenges
Teleradiology services and radiology reading services provided by National Diagnostic Imaging solve coverage problems for many medical facilities and radiology departments. Large medical centers have the required budgets to staff radiologists 24/7.  Some hospitals are now using outside firms to provide imaging services and new imaging equipment.  However, smaller hospitals, diagnostic centers, outpatient imaging centers and urgent care centers outsource their radiology interpretations to U.S.-based teleradiology firms such as National Diagnostic Imaging.  Outsourcing radiology services to NDI can provide many financial and quality of care benefits.  We provide both preliminary reads and final reads.
Radiology Outsourcing Technology
National Diagnostic Imaging (NDI) uses PACS software to provide teleradiology services to obtain and transmit radiological patient images, radiology exams and diagnostic studies, and to transmit interpretations and reports to referring physicians.  National Diagnostic Imaging provides a wide variety of teleradiology services for imaging centers, radiologists, hospitals, office-based imaging practices and outpatient clinics.
Quality and Performance
Quality and performance are key factors in choosing a firm to provide outsourced teleradiology imaging services.  Outsourcing the interpretation of scans to a teleradiology company like NDI, improves patient care and health outcomes.  While some hospitals and medical facilities are hesitant about outsourcing their radiology reporting services to a third party, outsourcing diagnostic study interpretations to NDI does not result in dangerous or negative consequences.  Because many of our clients, such as urgent care centers and chiropractors, do not have radiologists on staff to interpret the initial radiological images, they have developed policies and procedures that include outsourced teleradiology imaging services provided by the U.S.-based board-certified consulting radiologists at National Diagnostic Imaging.
National Diagnostic Imaging does not "offshore" any of our radiology interpretation services to India, which has become popular in the teleradiology industry. Some of our customers initially outsourced their reads to foreign teleradiology companies outside the Unites States before deciding that the qualitative benefits of outsourcing their radiology reporting to a domestic company was worth the slight increase in costs. The quality of our teleradiology services and our information technology (IT) expertise, are deciding factors when our customers choose NDI to read their studies and outsource their radiology reporting.
Radiology groups, imaging centers, Ob-Gyn practices, referring primary care physicians and hospital radiology departments contract with National Diagnostic Imaging for their teleradiology services, in part, due to the robust Quality Assurance (QA) program we have incorporated.  NDI's QA program, and the subspecialty expertise of our board certified radiologists, improve patient care, which at the end of the day, should be the driving force behind outsourcing radiology interpretations, rather saving money.  The teleradiology business model was born to improve patient care although some medical professionals use teleradiology services as low-cost outsourcing solutions. It is important to understand that any cost/benefit analysis of using a teleradiology services should weigh patient centered outcomes more heavily than billing issues or cost factors.  Our Quality Assurance program is utilized to improve efficiency and promote patient safety. NDI utilizes the American College of Radiology (ACR)  Radpeer program for our peer review.
Radiology Reporting Rates, Speeds and Interpretation Accuracy
The radiologists at NDI read simple and complex abdominal and pelvic CT exams, fetal imaging Ultrasounds, chest X-rays and brain MRI imaging studies methodically and accurately. Our radiologists don't try to increase their reporting speeds even though NDI's fees are based upon the number of cases we read. The management at NDI is well aware that a radiological interpretation error, missed diagnosis or a discrepancy can jeopardize patient safety, costs and health outcomes. The rate at which our radiologists report on the studies they read is not based on speed or workload volume.
The focus of our quality assurance peer review program focuses on maximizing the accurate detection of pathologies. Our radiologists read diagnostic images at a pace that minimizes significant reporting mistakes and discrepancies in radiological interpretations.  Our radiologists are trained to accurately answer clinical questions posed by emergency medicine physicians and the ordering clinician, even if this takes another 10 or 15 minutes.  Many of our clients have told us that the value of the report is more important than the turn around time.
NDI provides customized turn-around times for radiology reporting for cases as requested by hospitals, private radiology groups and referring physicians.  In cases where time is of the essence, our turnaround times for radiology reports are calculated in minutes, not hours or days.
Radiology Department and Emergency Department Outsourcing
Patient care and the quality of clinical services in radiology departments, emergency rooms and intensive care units is improved when hospitals and  emergency medicine physicians make arrangements to use NDI's teleradiology services to receive the quickest radiology report turnaround time possible. To reduce turnaround times for remote radiology reading services for emergency departments (ED) and free-standing emergency departments, NDI assigns ED coverage to a specific board-certified U.S.-based radiologists that are available in a specific time slot.  NDI works with radiology departments to use a distributed radiology workflow which is dependent upon the hospital's staffing capacity and the time of day to leverage our teleradiology services.  NDI provides distributed radiology services to hospitals for STAT reporting and critical results reporting.
Report turnaround times for studies that are not considered emergencies typically range from an hour or two.  The use of voice recognition software, a robust cloud based PACS, efficient workflow protocols and consistent communication standards with our referring physicians helps NDI decrease the TAT (turn around time) and wait time from image to interpretation.
Radiology Outsourcing Rates and Fees
Our radiology interpretation rates range from $8.00 to $75.00 per study depending on the imaging modality. Modalities include X-Ray, Ultrasound, CT, MRI, PET, PET/CT, Mammography and others.
About NDI Remote Radiology Services
NDI's remote radiology services provide quick viewing of medical imaging results. This allows physicians and other healthcare professionals to provide better patient outcomes because they can diagnose and treat a patient quickly.
Due to the demand for faster imaging interpretations, healthcare facilities and private practices outsource their radiology interpretations and remote radiology services to National Diagnostic Imaging.
NDI provides remote radiology services by reading diagnostic imaging scans offsite. Many NDI radiologists work remotely from home. NDI is a radiology outsourcing company that provides remote reading and interpretation services via teleradiology to hospitals, imaging centers and clinics.
Quality and performance are key factors why our customers contract with us for outsourced teleradiology imaging services. NDI radiologists use teleradiology and a PACS to remotely read ultrasounds, standard MRIs and brain MRIs.
NDI radiologists are medical doctors that specialize in reading medical imaging studies, radiology exams and tests. This includes X-rays, computed tomography (CT), magnetic resonance imaging (MRI), nuclear medicine, positron emission tomography (PET), ultrasound and echocardiogram.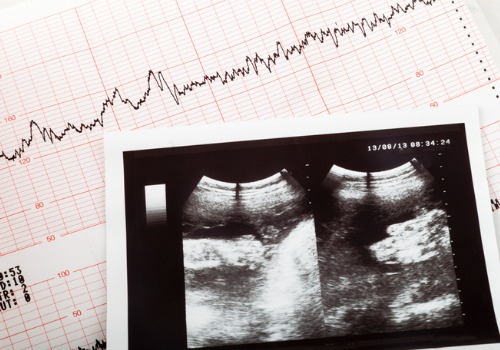 Our reading services include after hours reads, overreads, backup reads, rereads, second opinion reads, preliminary reads, final reads and subspecialty reads.  NDI provides a radiology reading and diagnostic image interpretation services for x-rays, MRIs, CAT scans, MSK scans, PET scans, ultrasound scans, mammograms and other modalities and subspecialties.
National Diagnostic Imaging is a radiology outsourcing company that employees radiologists based in the United States.
We  read medical images, written health records, diagnostic study and test image reports for referring physicians, imaging centers, radiologists, hospital emergency rooms, office-based imaging practices, outpatient clinics and other medical professionals that diagnose and treat diseases and patient problems.
For additional information regarding our teleradiology services, please use the links below or contact us.
Contact NDI To Discuss Outsourcing Your Radiology Interpretations
Toll Free: 1-800-950-5257
Phone: 216-514-1199
Fax: 1-800-775-9752
E-mail: info@ndximaging.com
Additional Information
If you medical facility or imaging center is looking for a top hospital or healthcare outsourcing company and would like additional information regarding our radiology outsourcing services, please use the links below or contact us.
Accreditation Programs For Diagnostic Imaging Centers In The U.S.
ACR Accreditation is recognized as the gold standard in medical imaging. The ACR offers accreditation programs in CT, MRI, breast MRI, nuclear medicine and PET as mandated under the Medicare Improvements for Patients and Providers Act (MIPPA) as well as for modalities mandated under the Mammography Quality Standards Act (MQSA). Accreditation application and evaluation are typically completed within 90 days.
The ACR has accredited more than 39,000 facilities in 10 imaging modalities. They offer accreditation programs in Mammography, CT, MRI, Breast MRI, Nuclear Medicine and PET, Ultrasound, Breast Ultrasound and Stereotactic Breast Biopsy.
The Joint Review Committee on Education in Radiologic Technology (JRCERT) accredits educational programs in radiography, radiation therapy, magnetic resonance, and medical dosimetry.
The National Accreditation Program for Breast Centers (NAPBC) provides the structure and resources you need to develop and operate a high-quality breast center. Programs that are accredited by the NAPBC follow a model for organizing and managing a breast center to facilitate multidisciplinary, integrated, comprehensive breast cancer services.
Get information from the Centers for Medicare & Medicaid Services (CMS) about their requirements for accreditation of advanced diagnostic imaging suppliers, here.
The Intersocietal Accreditation Commission (IAC) is a nonprofit, nationally recognized accrediting organization. The IAC was founded by medical professionals to advance appropriate utilization, standardization and quality of diagnostic imaging and intervention-based procedures.
The IAC is a nonprofit organization in operation to evaluate and accredit facilities that provide diagnostic imaging and procedure-based modalities, thus improving the quality of patient care provided in private offices, clinics and hospitals where such services are performed.
With a 30-year history of offering medical accreditation to facilities within the U.S. and Canada, IAC is also now offering accreditation in international markets. The IAC programs for accreditation are dedicated to ensuring quality patient care and promoting health care and all support one common mission: Improving health care through accreditation®.
The ACVR is the American Veterinary Medical Association (AVMA) recognized veterinary specialty organization™ for certification of Radiology, Radiation Oncology and Equine Diagnostic Imaging.
If you are a radiology imaging service in the United States that is looking for a company that can provide daytime, nighttime, weekend and holiday coverage for your current and future case volume, contact National Diagnostic Imaging by phone at 216-514-1199 or by emailing info@ndximaging.com.
---
Imaging Facilities Accredited by the American College of Radiology
Use this search form to find imaging facilities accredited by the American College of Radiology.
Facilities: To verify the accreditation status of specific units within your imaging facility, please call 1-800-770-0145.
ACR Accredited Facility Designations
Video Posted On You YouTube.com On November 11, 2015 By RadiologyACR