US Teleradiology Services & Online Radiology Reporting

Remote Online Radiology Reporting Services And Overnight Radiology Coverage Services In The U.S.
Teleradiology services are used by treating physicians to electronically transmit medical images to remote off-site NDI radiologists for radiology reads, overreads, diagnostic interpretations, final reports, consultations and second opinions. The NDI teleradiology group provides custom diagnostic radiological services online.
The National Diagnostic Imaging teleradiology company provides daytime and nighttime (nighthawk) radiology reading services all day long and every day of the year. Learn about getting a second opinion radiology interpretation online, here.
Teleradiology is a branch of telemedicine in which telecommunication systems are used to transmit radiological patient images from one location to another.  Teleradiology is one of the most advanced parts of telemedicine in the United States.
National Diagnostic Imaging is a US teleradiology company that provides teleradiology services and remote radiology image interpretations online in all 50 states.
NDI is a US-based teleradiology provider that enables hospitals, healthcare facilities and clinics to get access to cost-effective, timely and high quality radiologic interpretations.
---
US-Based Teleradiology Technology Implementation Services, Nighthawk Radiology Services And Online Radiology Services To Obtain Diagnostic Images And Deliver Final Reports
The National Diagnostic Imaging Teleradiology Company provides teleradiology services 24/7/365 to digitally obtain radiological patient images (x-ray, ultrasound, CT scans or MRI), to electronically share imaging studies online and to submit subspecialty radiology final reports remotely. NDI also provides on-site radiologist staffing and radiology study interpretation services.
In 2022, National Diagnostic Imaging teleradiology services led to an improved level of patient care in the United States.
In 2022, the easiest way to get access to teleradiology services in the United States is to call the National Diagnostic Imaging Teleradiology Company at 1-800-950-5257 or email info@ndximaging.com.
---
---
NDI Telehealth And Remote Radiology Reporting Services In the United States
US-based NDI radiologists remotely diagnosis patients and distribute radiology services to clinicians via electronic information and telecommunication technologies.
NDI telemedicine experts use technology such as PACS software, Zoom video conferencing, digitally based medical imaging for radiology and the Internet to connect hospitals and referring physicians with NDI subspecialty radiologists for consultations and in-depth advice.
The NDI teleradiology company has taken over call for many medical practices that are too small to handle the expanding volume of studies.
There are many factors why healthcare providers choose National Diagnostic Imaging as their teleradiology vendor.
A significant shortage of radiologists in the United States has contributed to the growth of the National Diagnostic Imaging teleradiology company. Many diagnostic radiologists at NDI have taken the opportunity to evolve into full-time teleradiologists. Get more information about NDI's online radiology services, here.
The term "nighthawk" to describe remote radiology services comes from a company based in Coeur d'Alene, Idaho, called Nighthawk Radiology Services. Founded in 2001, it originally employed American radiologists living in Australia to provide after-hour services in the United States.
---
Timely, Accurate And Comprehensive Radiology Reporting Services From NDI
NDI teleradiologists interpret medical images while not physically present in the location where the images are generated. The NDI teleradiology company is a group of US Board certified and fellowship trained radiologists with subspecialty expertise.
They collaborate remotely with referring physicians nationwide and provide final radiology reports to healthcare facilities that perform radiological tests and diagnostic imaging exams.
---
Request Teleradiology PACS Setup And Radiology IT Support
Contact NDI To Request Teleradiology Services Or Diagnostic Imaging Interpretations
Call 216-514-1199, email info@ndximaging.com or submit the form here.
---
Learn About The Current State of Teleradiology Across the United States
The Current State of Teleradiology Across the United States: A National Survey of Radiologists' Habits, Attitudes, and Perceptions on Teleradiology Practice
Journal of the American College of Radiology
Volume 16, Issue 12, December 2019, Pages 1677-1687
A national survey explored the current state of teleradiology practice, defined as the interpretation of imaging examinations at a different facility from where the examination was performed.
Despite historic concerns, teleradiology is widespread throughout modern radiology practice, helping practices achieve geographic, after-hours, and multispecialty coverage; reducing turnaround times; and expanding underserved access.
Nonetheless, quality assurance of offsite examinations remains necessary. IT integration solutions could help smaller practices achieve teleradiology's benefits. Read more here.
The size of the North America Teleradiology Market is predicted to be growing at a CAGR of 18.3% between 2022 to 2027. National Diagnostic Imaging is one of the best teleradiology companies in the United States.
---
Learn About Teleradiology Technology In The United States
Teleradiology systems became commercially available in the 1980s from a few vendors but clinical applications were limited. Teleradiology became workable in the mid 1990's when high-speed communications networks became accessible throughout the United States and digital radiography started to replace film-based radiology.
Almost all radiologic exams are now digital. Before the advent of digital radiography (DR), images were acquired and viewed on sheets of film that were placed on a light box for interpretation.
Radiology was founded on a technological discovery by Wilhelm Roentgen in 1895. Historically, teleradiology started back in 1947 when x-ray images were transmitted using telephone lines.
Once teleradiology technology became affordable and generally accepted in all delivery systems, teleradiology really started to take off.
---
---
Because of COVID-19, many radiological practices have embraced teleradiology. When the COVID-19 pandemic hit in early 2020, radiology practices and departments started to increase their use of teleradiology and virtual technology tools to maintain their workloads from remote locations.
Today, teleradiology has facilitated a unique role in delivering quality radiologic interpretations to hospital emergency rooms and other health facilities that do not have access to a radiologist's contemporaneous interpretation in the past. For many years, the US government and the US military have advocated the use of teleradiology and digital imaging.
The National Teleradiology Program provides 24/7 diagnostic radiology services to Department of Veterans Affairs (VA) medical facilities located in all Veterans Integrated Service Networks (VISNs), rendering final diagnostic interpretations on a wide variety of modalities including, computerized tomography scans (CTs), X-rays, magnetic resonance imaging (MRI), ultrasound, and nuclear medicine imaging studies.
Technological advances have helped the growth of the US remote radiology market. Studies show exponential growth of about 140% in remote radiology services, revealing future aspects of remote radiology.
Teleradiology is extensively used in telemonitoring, teleconsultation, and telediagnosis, enabling radiologists to perform their daily work effectively.
Teleradiology technological advancements center on improved workflow efficiency. Traditional PACS and RIS systems are designed for use within large institutions and healthcare environments. Instead, teleradiology requires systems that function well for multiple radiologists within multiple institutions located at multiple sites.
Advances in digital diagnostic imaging technologies presents opportunities. Key teleradiology technological advancements, such as cloud computing have become more commonplace, cloud storage has become one of the hot teleradiology trends in the marketplace.
Teleradiology enables effective on-site solutions through real-time interpretation and North American cloud networks. Cloud computing in radiology is not only a web-based image sharing platform, but it also includes web-based Radiology Information System (RIS) modules.
Using cloud computing, radiology users can efficiently manage multimodality imaging units by using the latest software and hardware without paying huge upfront costs.
Increasingly, health care organizations are making the cloud a de facto location for safely storing and sharing vital patient data, supporting trends in health care mobility. Cloud computing has created changes in teleradiology. Surgeons and radiologists working together can share images and other data gathered from the cloud with their mobile phones and tablets.
Teleradiology primarily aids medical personnel in accessing patient information regardless of location, enhancing diagnostic coverage.
Teleradiology has proven to be a beneficial element of diagnostic imaging. Teleradiology services present extensive applications for radiologists to use web services that improve patients' care and therapies without the requirement to be physically present on site.
The North America teleradiology market is expected to reach a value of USD 2,707.13 million by 2029.
---
NDI HIPAA Compliant Teleradiology And Telemedicine Services In the United States
NDI's teleradiology services are a subset of the telemedicine services that company provides in the United States.
Radiology has the highest use of telemedicine for patient interactions than any other medical specialty, according to results from a nationally representative survey published by the Health Affairs by the American Medical Association (AMA).
The National Diagnostic Imaging teleradiology company delivers radiology-related services and electronic information via telecommunication technologies to patients and clinicians located throughout the United States.
Telemedicine is beneficial because it enables video or phone appointments between a patient and their health care practitioner. Telemedicine is the practice of medicine using technology to deliver care at a distance.
While teleradiology and remote reading is not new, its expansion was greatly accelerated in 2020-2021, and continues to grow today, due to the COVID-19 pandemic.
About The Teleradiology Industry In The United States
Teleradiology is an important commercial activity in the United States. The American College of Radiology policy is to require physicians interpreting images in other states to be licensed in both the state where the image was generated as well as the state where the interpretation takes place.
Some university-based teleradiology practices in the United States, provide teleradiology services to supplement academic radiology department income.
---
Many radiologists at the National Diagnostic Imaging teleradiology company work from home using high-powered diagnostic imaging PACS workstations and multiple high-resolution monitors.
The ACR White Paper on Teleradiology Practice: A Report From the Task Force on Teleradiology Practice proposes comprehensive best-practice guidelines for the practice of teleradiology.
---
Due to a host of technological, interface, operational and workflow limitations, teleradiology and PACS/RIS were developed as separate systems serving different purposes. PACS/RIS handled local radiology storage and workflow management while teleradiology addressed remote access to images.
Rural hospitals, urgent care centers, radiology practices and diagnostic imaging centers in the US, rely on NDI's telemedicine services, specifically teleradiology services.
---
NDI diagnostic radiologists provide long-distance patient and clinician communication, healthcare, radiological reporting and consulting.
NDI is one of the leading providers of telehealth and teleradiology services in the United States. Telehealth providers can deliver telehealth services across state lines, depending on rules set by state and federal policies.
Due to state licensure laws, NDI radiologists have multiple state licenses that enable them to provide radiological reading services across various states and different time zones.
National Diagnostic Imaging is one of the best teleradiology companies to work for from home.
Many radiology practices outsource their call coverage to NDI teleradiologists who interpret radiographic images off-site from radiology reading rooms located across the US.
Diagnostic radiologists in the United States that practice telemedicine for the National Diagnostic Imaging company routinely communicate directly with treating physicians and patients without having a face-to-face interaction.
National Diagnostic Imaging's teleradiology services rely on static images that are obtained from diagnostic imaging departments located throughout the Unites States, where patients are not required to be present for the radiological study interpretation, except in cases such as as biopsies, angiograms or complicated ultrasound scans.
However, telemedicine relies heavily on an in-person clinical evaluation of the patient. At times, important clinical information can only be acquired from a physical examination.
---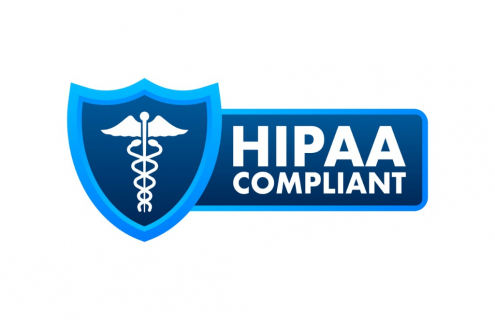 HIPAA Rules And Compliance
HIPAA compliance means meeting the requirements of HIPAA (the Health Insurance Portability and Accountability Act) and is regulated by the US Department of Health and Human Services (HHS).
The Health Insurance Portability and Accountability Act (HIPAA) sets the standard for sensitive patient data protection. Companies that deal with protected health information (PHI) must have physical, network, and process security measures in place and follow them to ensure HIPAA Compliance.
HIPAA Rules and Compliance Training Video
Posted On YouTube On April 3, 2019 by SafetyVideos.com
---
About HIPAA Compliant PACS And Teleradiology Systems
National Diagnostic Imaging utilizes HIPAA compliant PACS medical imaging technology and teleradiology systems to provide telemedicine services, radiology outsourcing, and off-site radiology reporting services.
The National Diagnostic Imaging US teleradiology company continually reassess and strengthens their HIPAA compliance in order to provide secure on-site radiology readings and interpretations, as well as second opinion radiology interpretations online.
In an unprecedented global situation such as the COVID-19 pandemic, teleradiology has shown that it has unique benefits:
Allowing radiologists to work from home while maintaining social distancing.
Ensuring 24/7 coverage.
Access to COVID-19 cases from around the globe.
Rapid online training and education.
When the fast-moving COVID-19 pandemic hit the U.S. in early 2020, radiology practices and departments — almost overnight — began to ramp up the use of teleradiology and other virtual technology tools to maintain their workloads from a remote location.
To promote safety and curb the spread of SARS-CoV-2, many radiological practices embraced teleradiology to minimize physical interaction among healthcare workers in closed working spaces and between patients and HCWs.
In 2020, because of COVID-19, telehealth regulations for National Diagnostic Imaging radiologists were relaxed. In March of 2020, Medicare temporarily opened up the ability for radiologists to provide medical care to patients without the need for them to be in the same physical location.
Beginning March 2020 and continuing through the end of the current COVID-19 Public Health Emergency (PHE), the rules for providing telehealth services were relaxed.
On October 13, 2022 the PHE was renewed by Xavier Becerra, Secretary of Health and Human Services. She declared that a public health emergency exists and has existed since January 27, 2020, nationwide.
---
About National Diagnostic Imaging Teleradiology Services And Clients
Teleradiology services are used by treating physicians to electronically transmit medical images to remote off-site NDI radiologists for radiology reads, overreads, diagnostic interpretations, radiology consultations and second opinions.
NDI trained teleradiologists dictate and write formal reports that document and communicate the results of the radiologic study or procedure.
After NDI radiologists read and interpret the images, they include key findings and a diagnoses in the official record of medical images. NDI teleradiology services use a PACS system to transmit radiology reports back to originating healthcare facilities or referring physicians.
In the US, private for-profit companies such as National Diagnostic Imaging, offer national teleradiology services (i.e., professional interpretation of radiologic studies of all types by American Board of Radiology certified radiologists).
NDI's initial focus for teleradiology was for partial, night (nighthawk) and vacation coverage of radiologic studies. Now the NDI teleradiology company provides full-time around-the-clock radiology coverage.
---
In 2022, The NDI Teleradiology Company Collaborated With Hospitals To Implement Teleradiology Systems Which Improved After-Hours Radiology Services
NDI's teleradiology reporting services currently provide 24/7/365 coverage for small hospitals, clinics, diagnostic imaging centers, emergency rooms, specialty medical practices and urgent care centers. The US teleradiology provider also offers subspecialty radiologic coverage that is not available at smaller medical clinics and centers.
NDI provides US-based teleradiology services, radiologic diagnostic interpretations, outside reads, radiology outsourcing solutions and radiology study overreads for clients and healthcare facilities in all 50 states. NDI provides radiology image interpretations via teleradiology.
National Diagnostic Imaging (NDI) uses PACS software to provide teleradiology services to obtain and transmit radiological patient images, radiology exams and diagnostic studies, and to transmit interpretations and reports to referring physicians.
National Diagnostic Imaging provides a wide variety of teleradiology solutions for diagnostic imaging centers, radiologists, hospital emergency rooms, office-based imaging practices and outpatient clinics.
NDI radiology reading services are extremely popular with small outpatient imaging centers.  NDI's advanced teleradiology systems are HIPAA compliant, which helps to ensure patients' privacy.
In 2022, more institutions, mobile imaging companies, private practices, urgent care facilities, rural hospitals and community hospitals in the United States, are engaging full-service teleradiology providers such as NDI to benefit from cost savings. Teleradiology benefits include reduced costs, enhanced expertise and improved coverage.
NDI helps diagnostic radiology providers transition some of their radiology expenses from fixed to variable costs. One of the most important benefits offered by NDI is the potential for sub-specialty reads by a trained provider. Additionally, medical imaging facilities, radiology administrators and outpatient diagnostic imaging centers are now using NDI's teleradiology services to help handle the COVID-19 pandemic.
This study aimed to assess the characteristic chest X-ray features of COVID-19 and correlate them with clinical outcomes of patients. Chest CT imaging may be used to stratify the severity of lung involvement and to predict outcomes in COVID-19, which in turn may assist physicians with proper triaging of patients and allocation of resources.
Knowledge of the natural temporal evolution of lung abnormalities in COVID-19 may be helpful to radiologists in determining the stage of disease and in distinguishing them from potential complications when evaluating chest CT examinations.
NDI radiologists read X-Rays of coronavirus patients and interpret their findings in reports that are sent via teleradiology to referring physicians. Due to COVID-19, private practices, imaging centers, radiology departments and practices are now using NDI's teleradiology services more than ever.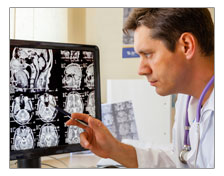 More and more radiology practices and imaging institutions are using NDI teleradiology services to implement off-site reading into their normal workflow and to decrease their radiologist's exposure to SARS-CoV-2.
Get information on teleradiology pricing here.
NDI is a radiology outsourcing company that provides remote radiology reading services and interpretation services via teleradiology.
For additional information regarding our outsourced teleradiology imaging services, please use the links below or contact us.
---
NDI Radiology Scan Reading And Interpretation Fees For Businesses And Healthcare Facilities
11/18/22
Please contact National Diagnostic Imaging by calling (216)-514-1199, sending an email to info@ndximaging.com or by complete the form above to request a quote for radiology reads and interpretations.
---
Radiology Second Opinions and Secondary Interpretations For Individuals And Private Studies
Request A Second Opinion Radiology Interpretation Online
A second opinion is when an additional subspecialty radiologist from the National Diagnostic Imaging company provides a second interpretation or review of the radiology images.
One of the main reasons for getting a radiology second opinion online from National Diagnostic Imaging, is to reduce the risk of medical errors.
Learn how American radiology institutions deal with second opinion consultations on outside studies, here.
A survey showed that common practices in academic radiology are to add outside studies to the institutional PACS without mandating an internal report and to bill insurers but not patients for second opinion consultations.
If you are not sure if a radiology report was thorough or accurate, you can request a second opinion from National Diagnostic Imaging.
Accurate, comprehensive and clinically important radiology image second opinions and interpretations, written by subspecialty radiologists at NDI, are used to diagnose illness and injury.
Fees for radiology second opinions delivered by NDI radiologists in all 50 states start at $100.
How You Request A Radiology Second Opinion Online
Please contact NDI to request a second opinion of a radiological test or exam.
Call 216-514-1199, email info@ndximaging.com or submit the form on below to get a second opinion radiology interpretation online.
National Diagnostic Imaging performs radiology reads for patients, private individuals, lawyers, insurance companies and other entities. Our professional rates for private study interpretations are determined by the type of study being requested, the number of body parts and the number of studies. Our fees for second opinions and overreads are listed below.
---
NDI Nuclear Medicine Physicians Provide Nuclear Medicine Diagnostic Imaging Reading, Interpretation And Reporting Services In The US
---
Teleradiology Service Billing And CPT Codes For Radiology Procedures
Teleradiology billing guidelines are listed here and teleradiology company service fees are listed here.
Learn more about teleradiology billing and coding, here. Learn more about Medicare billing for radiology, here. Medicare proposed a major cut in radiology reimbursement for 2021.
Get information on billing for radiology overreads, here. 2022 telehealth CPT codes are listed here. The Current Procedural Terminology (CPT) code range for Radiology Procedures 70010-79999 is a medical code set maintained by the American Medical Association.
In late 2022, the CMS released their final 2023 Medicare reimbursement rules.
The Centers for Medicare and Medicaid Services (CMS) uses the Medicare Physician Fee Schedule (MPFS) to reimburse physician services.
Regarding reimbursement, the ACR Task Force on International Teleradiology recognizes that there is no inherent technological difference between domestically generated teleradiology interpretations and reports and those generated outside of the United States (federal law prohibits Medicare from reimbursing physicians who interpret radiologic studies from outside the United States.)
Medicare considers the site of service to be where the physician interpreted a study). In both instances, assurance of quality and competency is necessary. Therefore, payment for radiologic interpretations and subsequent reports that are rendered by international teleradiology is appropriate if the following criteria are met.
Learn more about Medicare claims processing for radiology services and other diagnostic procedures in this Centers for Medicare & Medicaid Services PDF. Acceptable HCPCS codes for radiology and other diagnostic services are taken primarily from the CPT4 portion of HCPCS. The CPT-4 is a uniform coding system consisting of descriptive terms and identifying codes that are used primarily to identify medical services and procedures furnished by physicians and other health care professionals.
The U.S. Centers for Medicare and Medicaid Services (CMS) published its final Medicare Physician Fee Schedule (MPFS) and Hospital Outpatient Prospective Payment System (HOPPS) rules for 2023.
In the MPFS, radiology reimbursement cuts are projected to be lower than initially estimated from the agency's proposed rule in July. In its preliminary analysis, the American College of Radiology (ACR) estimates that the 2023 MPFS changes will result in an overall 2% decrease in radiology reimbursement. Payments for interventional radiology are expected to drop by an aggregate decrease of 3%, while nuclear medicine will decline by 2% and radiation oncology and radiation therapy centers will dip by 1%.
The ACR had previously projected that the proposed draft rule would have led to a 3% drop in radiology and nuclear medicine reimbursement, as well as 4% decrease for interventional radiology and a 1% decrease for radiation oncology.
---
Search For And Apply For Teleradiology Jobs In The United States
Open US Teleradiology Jobs & Pay | Work Remotely At Home [How To Get A Daytime/Part Time Job At NDI]
Posted on YouTube.com On July 29 2022 by National Diagnostic Imaging
To get a teleradiology job at home, submit your CV, here. To work as a teleradiologist, you need to have basic computer knowledge and have access to a high speed Internet service.
Review National Diagnostic Imaging teleradiology jobs and careers for physicians on Radworking.com. Based in Cleveland, National Diagnostic Imaging is a sub-specialty teleradiology service.
RadWorking.com offers a comprehensive nationwide radiology job board for physicians and allied health professionals seeking job opportunities.
Submit your CV or resume to begin a daytime, full-time or part-time US teleradiology job working remotely from home for the National Diagnostic Imaging company.
Teleradiology refers to the practice of a radiologist interpreting medical images while not physically present in the location where the images are generated. Teleradiology is the practice of the digital transmission of diagnostic medical images, such as X-rays, MRIs, ultrasounds and CTs, between health care practitioners.
View teleradiology jobs available on the American College of Radiology Career Center website. Search for and apply to open jobs at the American College of Radiology Career Center.
Apply for teleradiology jobs, radiologist jobs, IT project manager jobs and X-ray technician jobs on Indeed.com. View teleradiology, nighthawk, perm and locum tenens job openings and positions, here. Get information on US Department of Veterans Affairs teleradiology jobs, here. View teleradiology jobs in the United States on LinkedIn.com.
---
Additional Teleradiology Service Information