Radiology Reads And Interpretations From $8 Per Study
NDI Remote Radiology Reading Services, Off-Site Radiology Reads, Outsourced Medical Image Interpretations And Outside Radiological Study Reporting Services
NDI provides radiology reading services via teleradiology in all 50 states.  NDI radiology reading fees start at $8 per study.
In 2023, the easiest way to get online access to radiology reading services in the United States is to call National Diagnostic Imaging at 1-800-950-5257 or email info@ndximaging.com.
NDI was founded in 2003 and is managed by a working radiologist, Dr. David H. Berns. NDI radiologists and cardiologists work with hospitals, imaging centers, private medical practices and referring physicians throughout the United States.
Radiology is the medical discipline that uses medical imaging to diagnose diseases and guide their treatment, within the bodies of humans and other animals. Radiology can be divided into several different fields including breast imaging, cardiovascular radiology, emergency radiology, musculoskeletal radiology and neuroradiology.
NDI remotely reads and interprets radiology reports, scans and images. The fellowship trained and US board certified NDI teleradiologists provide remote radiology services, final radiology reads, outside reads and radiology second reads to our customers.
US radiologists at NDI provide teleradiology services by interpreting medical diagnostic imaging studies submitted electronically from referring physicians via a PACS. The easiest way to get access to teleradiology services in the United States is to call National Diagnostic Imaging at 1-800-950-5257 or email info@ndximaging.com.
How You Request A Radiology Scan Interpretation Or Remote Radiology Reading And Reporting Services
Call 216-514-1199, email info@ndximaging.com or submit the form here.
Please contact NDI to request a diagnostic interpretation of a radiologic scan or radiology reading services.
About NDI Teleradiology Services
Teleradiology is one of the most advanced parts of telemedicine in the United States. National Diagnostic Imaging teleradiology services have led to an improved level of care in the United States.
NDI medical doctors are proficient at using imaging technology and diagnostic radiology to diagnose health problems. Telemedicine experts at NDI accurately read and interpret patient CTs, MRIs, X-rays, ultrasound scans, musculoskeletal (MSK) ultrasounds, mammograms, nuclear medicine imaging, neuroradiology diagnostic imaging and echocardiograms for a fee.
Their opinions and diagnoses are completed quickly. To share the reports they write, NDI teleradiologists electronically transmit their findings and conclusions to the teleradiology customer's location by email and a PACS system.
In the US, private for-profit companies such as National Diagnostic Imaging, offer national teleradiology services (i.e., professional interpretation of radiologic studies of all types by American Board of Radiology certified radiologists).
NDI's initial focus for teleradiology was for partial, night (nighthawk) and vacation coverage of radiologic studies. Now the NDI teleradiology company provides full-time around-the-clock radiology coverage.
NDI's teleradiology reporting services currently provide 24/7/365 coverage for small hospitals, clinics, diagnostic imaging centers, emergency rooms, specialty medical practices and urgent care centers. The US teleradiology provider also offers subspecialty radiologic coverage that is not available at smaller medical clinics and centers.
NDI clients include clinicians, other radiologists, imaging centers, individual patients, healthcare professionals, hospitals, mobile x-ray services, cardiologists, chiropractors, orthopedic surgeons and physicians.
NDI offers affordable remote radiology reads and interpretation services. NDI physicians are experts at reading and writing radiology reports. NDI remote reading and teleradiology solutions provide significant benefits to healthcare IT/PACS administrators.
Radiology has long been at the forefront of technological innovation. This has led to the increased reliance, especially in rural areas, on telemedicine, specifically teleradiology. With this technology has come the need to better understand state and international medical and legal requirements.
NDI remote radiologists are licensed to practice medicine within the state(s) in which NDI teleradiology customers provide diagnostic imaging services and procedures to their patients.
NDI radiologists are licensed to practice medicine within the states in which NDI provides remote radiology interpretation services. NDI radiologists are credentialed where remote interpretive readings (preliminary and/or final authenticated reports) are rendered.
The Current State of Teleradiology Across the United States: A National Survey of Radiologists' Habits, Attitudes, and Perceptions on Teleradiology Practice
Journal of the American College of Radiology
Volume 16, Issue 12, December 2019, Pages 1677-1687
A national survey explored the current state of teleradiology practice, defined as the interpretation of imaging examinations at a different facility from where the examination was performed.
Despite historic concerns, teleradiology is widespread throughout modern radiology practice, helping practices achieve geographic, after-hours, and multispecialty coverage; reducing turnaround times; and expanding underserved access.
Nonetheless, quality assurance of offsite examinations remains necessary. IT integration solutions could help smaller practices achieve teleradiology's benefits.
About Radiology Reports Written By NDI Radiologists
NDI radiology reports comprise the sum of their radiologist's complete insight into a patient's condition in order to help focus patient care. NDI radiologists use a clear and concise radiology reporting style.
NDI radiology reports represents the culmination of the process of interpreting a radiological study. These formal documents are often medically and legally important. The final report is the definitive documentation of the results of an imaging examination or procedure.
In their written radiology reports, NDI diagnostic radiologists use standardized imaging findings terminology, report organization, assessment structure and classification for reporting and data collection in patient imaging.
Radiology reports are permanent parts of the patient's medical records. The ACR has parameters for radiology reporting practices that specify how the final report should be generated and archived after any examination, procedure, or consultation.
Effective communication is a critical component of diagnostic imaging. Quality patient care can only be achieved
when study results are conveyed in a timely fashion to those responsible for treatment decisions. An effective
method of communication should 1) promote optimal patient care and support the referring physician/health care provider in this endeavor, 2) be tailored to satisfy the need for timeliness, and 3) minimize the risk of communication errors.
NDI Radiologists Write Great Radiology Reports
NDI radiology reports effectively communicate their patient imaging findings and state their official interpretation of a patient imaging examination or procedure.
Radiology reports are a method of communication from NDI radiologists to general practitioners (GP) in the primary care setting.
NDI provides radiology image interpretations and reports via teleradiology. National Diagnostic Imaging provides expedient remote radiology interpretation services and expert online radiology reading services of medical images and diagnostic studies.
NDI radiologists can work from home to increase their productivity by using NDI teleradiology systems. Remote reading enables radiologists to interpret studies more efficiently, it improves working conditions and it provides a flexible work schedule.
Off-site interpretations by experienced radiologists at NDI enable findings and abnormalities to be detected early.
Teleradiology makes it easy for NDI radiologists to deliver quality radiologic interpretations to hospitals and other healthcare facilities facilities.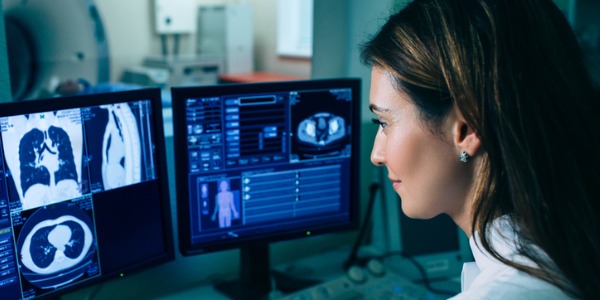 About NDI Remote Radiology Services
Remote radiology provides quick viewing of medical imaging results. This allows physicians and other healthcare professionals to provide better patient outcomes because they can diagnose and treat a patient quickly.
Remote radiology reading solutions ensure reliable imaging when radiologists are working outside of the hospital. Learn about radiology virtual reading rooms used during and after the COVID-19 pandemic, here.
Due to the demand for faster imaging interpretations, healthcare facilities and private practices outsource their radiology interpretations and remote radiology services to National Diagnostic Imaging.
NDI provides remote radiology services by reading diagnostic imaging scans offsite. Many NDI radiologists work remotely from home. NDI is a radiology outsourcing company that provides remote reading and interpretation services via teleradiology to hospitals, imaging centers and clinics.
Quality and performance are key factors why our customers contract with us for outsourced teleradiology imaging services. NDI radiologists use teleradiology and a PACS to remotely read ultrasounds, standard MRIs and brain MRIs.
NDI radiologists are medical doctors that specialize in reading medical imaging studies, radiology exams and tests. This includes X-rays, computed tomography (CT), magnetic resonance imaging (MRI), nuclear medicine, positron emission tomography (PET), ultrasound and echocardiogram.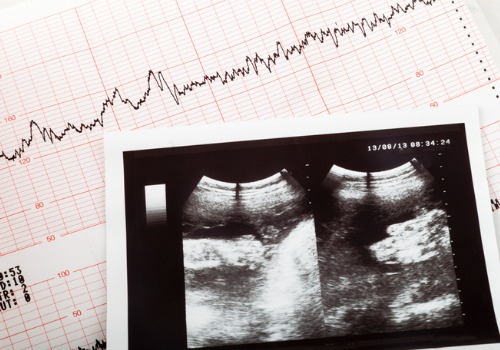 Our reading services include after hours reads, overreads, backup reads, rereads, second opinion reads, preliminary reads, final reads and subspecialty reads.
NDI provides radiology reading and diagnostic image interpretation services for x-rays, MRIs, CAT scans, MSK scans, PET scans, ultrasound scans, mammograms and other modalities and subspecialties.
National Diagnostic Imaging is a radiology outsourcing company that employees radiologists based in the United States.
We  read medical images, written health records, diagnostic study and test image reports for referring physicians, imaging centers, radiologists, hospital emergency rooms, office-based imaging practices, outpatient clinics and other medical professionals that diagnose and treat diseases and patient problems.
For additional information regarding our teleradiology services, please use the links below or contact us.
Common Types Of Diagnostic Radiology Exams Read By NDI Teleradiologists
Radiology may be divided into two different areas, diagnostic radiology and interventional radiology. Doctors who specialize in radiology are called radiologists.
Computed tomography (CT), also known as a computerized axial tomography (CAT) scan, including CT angiography
Fluoroscopy, including upper GI and barium enema
Magnetic resonance imaging (MRI) and magnetic resonance angiography (MRA)
Mammography
Nuclear medicine, which includes such tests as a bone scan, thyroid scan, and thallium cardiac stress test
Plain x-rays, which includes chest x-ray
Positron emission tomography, also called PET imaging, PET scan, or PET-CT when it is combined with CT
Ultrasound
2022 US Radiology Reading Service FAQs
---
Question: How much does an NDI radiologist charge to read an ultrasound?
Answer: Ultrasound reading rates start at $15 per study. Second opinion ultrasound interpretation fees at NDI start at $200.
---
Question: What Is A Radiology Over Read?
Answer: A radiology overread, also spelled or over-read or over read, is not a primary interpretation of an "inside study". Overread studies are secondary radiology interpretations and reports provided by a specialized radiologist, usually at an "outside facility" upon request from a requesting physician or third party administrator.
---
Question: How Do I Get A Second Opinion From A Radiologist?
Answer: Getting a radiology second opinion on your imaging reports from NDI is a very easy process. Your treating physician or you can securely share your medical records with an NDI radiologist. You can get a second opinion on your imaging reports from an NDI radiologist if you are concerned about a potential misdiagnosis. A radiology misdiagnosis is a common but serious medical mistake.
---
Question: Can An NDI Radiologist Tell You Results?
Answer: NDI radiologists write reports for healthcare providers that order patient exams. They also write second opinion reports for individual patients, concerned family members, care givers and attorneys. NDI radiologist send reports to the person who ordered the radiological test. NDI radiologists deliver reports online to people that order a second opinion. Second opinion radiology interpretation fees start at $200. Many patients can now access their electronic health records and can read their radiology reports online.
---
Question: Does Medicare Pay For CPT 76140?
Answer: It should be noted that Medicare and many other payers do not reimburse for code 76140, as it has no relative value units assigned to it because it does not reflect a specific exam. Also, code 76140 should be used if the payer specifically recognizes and requests the use of this code for second interpretations. In general, when reporting 76140, the physician is not concurrently providing an E/M face-to-face service to the patient.
---
Question: What Is A Radiology Reading Room?
Answer: Early radiology reading rooms existed in basements or dark corners where radiologists could view their films against a collection of light boxes with little concern for the optimal work environment. An optimally designed reading room separates the consultation activities from the image interpretation tasks so that radiologists can choose the environment best suited to the task.
---
Question: What Do Radiologists Read?
Answer: NDI US board certified radiologists read imaging scans and results from standard X-rays, CT scans, nuclear medicine imaging tests, MRI scans, musculoskeletal (MSK) X-rays, chest x-rays, echocardiograms, fluoroscopic studies, mammograms and ultrasound imaging tests. NDI radiologists are physicians that read tests that take pictures or images of parts of the body. NDI radiologists interpret diagnostic imaging tests and they write reports for healthcare providers and individual patients in the form of second opinions.

NDI Radiology Scan Reading And Interpretation Fees For Businesses And Healthcare Facilities
12/08/22
Please contact National Diagnostic Imaging by calling (216)-514-1199, sending an email to info@ndximaging.com or by complete the form above to request a quote for radiology reads and interpretations.
Radiology Second Opinions and Secondary Interpretations For Individuals And Private Studies
National Diagnostic Imaging performs radiology reads for patients, private individuals, lawyers, insurance companies and other entities. Our professional rates for private study interpretations are determined by the type of study being requested, the number of body parts and the number of studies. Our fees for radiology second opinions and overreads are listed below.
Radiological Study Second Opinion And Overread Prices
How NDI Writes Radiology Reports
NDI diagnostic radiologists specialize in quickly and accurately interpreting radiology scans and imaging tests for private individuals and healthcare providers. NDI radiologists write reports using medical phrases that healthcare providers can comprehend.
Important Sections Of Radiology Reports Written By NDI Radiologists
Patient Name
Date Of Exam
Type Of Exam
Clinical Information
History/Reason For Exam
Comparison/Priors
Technique
Findings
Impression (Interpretation)
US-based radiologists at NDI write radiology reports for private individuals and also healthcare providers who ordered the exam.
NDI radiologists send the final radiology report to the referring physician or the person who ordered the test. NDI radiologists frequently write radiology reports that are second opinions.
NDI subspecialty trained radiologists also write radiology reports for quality assurance peer review purposes.
They use a PACS system and teleradiology to detect, describe and classify findings in medical images. They report their findings in paragraph form and lines. Learn how to read your radiology report, here.
NDI diagnostic radiologists specialize in quickly and accurately interpret radiology tests for private individuals and healthcare providers. They use a PACS system and teleradiology to detect, describe and classify findings in medical images.
Fellowship trained and US Board Certified radiologists at NDI report their findings in paragraph form and also use a reporting style where each organ or region of the body is listed as a line.
How to Read your Radiology Reports by Dr. Carla Harmath
Posted On YouTube On July 31, 2022 by NETRF
---
US Telecardiology Service To Diagnose Heart Disease
---
What Are The CPT Codes For Radiology
70010-76499. Diagnostic Radiology (Diagnostic Imaging) Procedures
76506-76999. Diagnostic Ultrasound Procedures
77001-77022. Radiologic Guidance
77046-77067. Breast, Mammography
77071-77092. Bone/Joint Studies
77261-77799. Radiation Oncology Treatment
78012-79999. Nuclear Medicine Procedures
The Current Procedural Terminology (CPT) code range for Diagnostic Radiology (Diagnostic Imaging) Procedures 70010-76499 is a medical code set maintained by the American Medical Association.
Impacts of Final 2022 Medicare Physician Fee Schedule Payment Rates
January 7, 2022
The American College of Radiology® (ACR®) has prepared impact tables that expose how the 2022 Medicare Physician Fee Schedule (MPFS) final rule affects specific radiology-related tests and procedures.
Additional Information About NDI Teleradiology Services
Accreditation Programs For Diagnostic Imaging Centers In The U.S.
ACR Accreditation is recognized as the gold standard in medical imaging. The ACR offers accreditation programs in CT, MRI, breast MRI, nuclear medicine and PET as mandated under the Medicare Improvements for Patients and Providers Act (MIPPA) as well as for modalities mandated under the Mammography Quality Standards Act (MQSA). Accreditation application and evaluation are typically completed within 90 days.
The ACR has accredited more than 39,000 facilities in 10 imaging modalities. They offer accreditation programs in Mammography, CT, MRI, Breast MRI, Nuclear Medicine and PET, Ultrasound, Breast Ultrasound and Stereotactic Breast Biopsy.
The Joint Review Committee on Education in Radiologic Technology (JRCERT) accredits educational programs in radiography, radiation therapy, magnetic resonance, and medical dosimetry.
The National Accreditation Program for Breast Centers (NAPBC) provides the structure and resources you need to develop and operate a high-quality breast center. Programs that are accredited by the NAPBC follow a model for organizing and managing a breast center to facilitate multidisciplinary, integrated, comprehensive breast cancer services.
Get information from the Centers for Medicare & Medicaid Services (CMS) about their requirements for accreditation of advanced diagnostic imaging suppliers, here.
The Intersocietal Accreditation Commission (IAC) is a nonprofit, nationally recognized accrediting organization. The IAC was founded by medical professionals to advance appropriate utilization, standardization and quality of diagnostic imaging and intervention-based procedures.
The IAC is a nonprofit organization in operation to evaluate and accredit facilities that provide diagnostic imaging and procedure-based modalities, thus improving the quality of patient care provided in private offices, clinics and hospitals where such services are performed.
With a 30-year history of offering medical accreditation to facilities within the U.S. and Canada, IAC is also now offering accreditation in international markets. The IAC programs for accreditation are dedicated to ensuring quality patient care and promoting health care and all support one common mission: Improving health care through accreditation®.
The ACVR is the American Veterinary Medical Association (AVMA) recognized veterinary specialty organization™ for certification of Radiology, Radiation Oncology and Equine Diagnostic Imaging.
If you are a radiology imaging service in the United States that is looking for a company that can provide daytime, nighttime, weekend and holiday coverage for your current and future case volume, contact National Diagnostic Imaging by phone at 216-514-1199 or by emailing info@ndximaging.com.
---
Imaging Facilities Accredited by the American College of Radiology
Use this search form to find imaging facilities accredited by the American College of Radiology.
Facilities: To verify the accreditation status of specific units within your imaging facility, please call 1-800-770-0145.
ACR Accredited Facility Designations
Video Posted On You YouTube.com On November 11, 2015 By RadiologyACR