Request Teleradiology PACS Setup & Radiology IT Support
Learn About NDI's Teleradiology PACS Setup, IT Services And Radiology Department Support Services
In 2023, the most convenient way to get online access to teleradiology services in the United States is to call the National Diagnostic Imaging Teleradiology Company at 1-800-950-5257 or email info@ndximaging.com.
National Diagnostic Imaging is a US teleradiology company that provides teleradiology services and remote radiology image interpretations by radiologists that are collectively licensed in all 50 states.
State laws vary in regulation of teleradiology execution. The American College of Radiology (ACR) and the American Board of Radiology (ABR) collaborate with state medical boards to ensure high quality medical care and professional integrity in the practice of radiology by establishing guidelines for standards of care governing outsourcing of radiologists' services.
ACR practice parameters and technical standards promote the safe and effective use of diagnostic and therapeutic radiology by describing specific training, skills and techniques.
Licensure laws that regulate interstate teleradiology practice vary by state. As telemedicine grows, it will be important to comply with the medical licensure laws in the state in which the patient is "being seen" and in the state where the physician is physically located.
Almost every state has modified licensure requirements/renewal policies for health care providers in response to COVID-19, including out-of-state requirements for telehealth. Providers can deliver telehealth services across state lines, depending on rules set by state and federal policies. Interstate compacts simplify cross-state telehealth for specialists in participating states.
Download a PDF that explains how U.S. states and territories are modifying their requirements for telehealth in response to COVID-19, here.
Teleradiology reports for healthcare providers are available online through a secure HIPAA compliant PACS technology system. NDI radiologists use HIPPA compliant PACS medical imaging technology to provide radiology reporting services via teleradiology to US healthcare providers.
Signed final radiology reports are electronically transmitted to electronic medical record systems and are also available on cloud-based PACS and web-based PACS software. NDI also provides teleradiology credentialing services.
Physicians performing teleradiology services must have training equivalent to those physician providers of imaging services at that health care institution receiving these services.
Web-based PACS decentralizes image management to improve workflow and patient care. With web-based systems, any workstation serves as a PACS viewing station so referring clinicians no longer need to stand in line at a lone PACS workstation to view images.
Cloud-based PACS store and back up an organization's medical imaging data to a secure off-site server. This is required in the U.S. by the HIPAA Security Rule, which governs the privacy of patient information.
---
How To Get Teleradiology Services In The United States
Contact NDI to request teleradiology services or diagnostic imaging interpretations.
NDI provides remote radiology reading services via teleradiology in all 50 states.  NDI radiology reading fees start at $8 per study. Radiology second opinion fees start at $200.
You can request teleradiology prices or radiology reading rates, here. You can get a second opinion radiology interpretation online, here. Potential teleradiology customers can request a teleradiology services agreement and costs online, here.
Hospitals, healthcare providers and radiology practices can request teleradiology services from NDI, here. You can submit your request for quote (RFQ) or a request for proposal (RFP) for radiology reading services or teleradiology services, here.
---
A PACS Is A Picture Archiving And Communication System
Teleradiology PACS Setup and Implementation
A picture archiving and communication system (PACS) is a high-speed, graphical, computer network system for the storage, recovery, and display of radiologic images (ultrasound, x-ray, computed tomography, positron emission tomography, endoscopy, and magnetic resonance imaging).
NDI has implemented a team of experts to insure an uncompromising teleradiology PACS setup. Mr. Howard Rothman is the Chief Technical Officer for National Diagnostic Imaging. He is responsible for overseeing the technical operations of the company. Our IT team specializes in the implementation of all computer/software technology and any VPN (Virtual Private Network) set up.
With our PACSstar software and the newest dictation technology available, our team of experts can fulfill all aspects of the setup process. We also provide in depth training for our PACS software program with the aid of visual guides as well as remote communication, to simplify your transition.
Many radiologists at the National Diagnostic Imaging teleradiology company work from home using high-powered diagnostic imaging PACS workstations and multiple high-resolution monitors.
NDI utilizes the latest technology including a PACS designed especially for teleradiology workflow to create an efficient operational model that delivers fast report turnaround.
Clients benefit by having a hassle-free experience. Reports can be easily accessed in our PACSstar software program. NDI provides responsive support. Our IT staff works with clients to connect modalities, set up clients on the PACS portal and train end users.
NDI's PACS system provides clients with paper-free technology, fast image routing, report distribution via auto fax, secure FTP integration and online report/image access to our referring physician portal, as well as report status checking and hosted storage.
National Diagnostic Imaging offers client support, imaging protocol and technique guidance, and responsive and proactive radiologist consultations.
---
PACS Fundamentals
Posted on YouTube.com on April 30, 2016 by christyfoster2002
---
Request Radiology IT Services From NDI
National Diagnostic Imaging provides Internet Technology services remotely as well as, phone support directly to their radiologists and clients. When a radiologist or a facility joins the NDI (National Diagnostic Imaging) team, they are immediately introduced to our IT professional team.
Our IT team will set up a VPN (Virtual Private Network) for a secure connection to be established at no cost to them. We here at NDI want to assure new members of our team that technology needs are not compromised.
The unique PACSstar software system and its components are maintained by highly skilled, trained individuals. We have a unique advantage to the software programming that enables our IT team to perform trouble free installation of all software.
Phone IT support is offered to our radiologists and centers and quickly attended to remotely by either our IT department or our administrative team.
The clients we serve are given a contractual promise of quality and assurance to serve their technical issues. This allows for a smooth transition to our processes and our software. Hence enabling their studies to be interpreted almost immediately once a contract is signed.
NDI's administrative staff monitors studies coming in on a daily basis. If there are discrepancies in a study, the respective center is contacted inquiring if there is an electronic issue.
This workflow practice ensures that our clients receive the best customer service quickly and efficiently. If our clients need our expert IT services, they know they have it. NDI strives to not compromise our workflow!
---
Request Radiology Department Support From NDI
NDI works closely with our facilities from initial set up to the reading of their first study. Open communication is maintained by Dr. David Berns our CEO/President of NDI, our radiologists and IT team, by working closely with the radiology department technical staff. This assures our centers of image protocol quality on their studies being met resulting in superior interpretations.
Dr. Berns states, "Good Support equals Superior interpretations which result in the efficiency of the centers protocols in order to maintain accreditation certification."
---
Access A Secure HIPAA Compliant PACS Technology System From National Diagnostic Imaging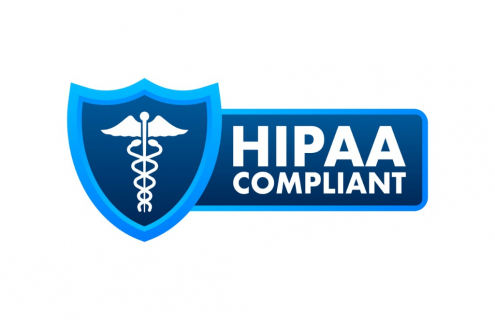 HIPAA Rules And Compliance
HIPAA compliance means meeting the requirements of HIPAA (the Health Insurance Portability and Accountability Act) and is regulated by the US Department of Health and Human Services (HHS).
The Health Insurance Portability and Accountability Act (HIPAA) sets the standard for sensitive patient data protection. Companies that deal with protected health information (PHI) must have physical, network, and process security measures in place and follow them to ensure HIPAA Compliance.
HIPAA Rules and Compliance Training Video
Posted On YouTube On April 3, 2019 by SafetyVideos.com
---
About HIPAA Compliant PACS And Teleradiology Systems
National Diagnostic Imaging utilizes HIPAA compliant PACS medical imaging technology and teleradiology systems to provide telemedicine services, radiology outsourcing, and off-site radiology reporting services.
The National Diagnostic Imaging US teleradiology company continually reassess and strengthens their HIPAA compliance in order to provide secure on-site radiology readings and interpretations, as well as second opinion radiology interpretations online.
In an unprecedented global situation such as the COVID-19 pandemic, teleradiology has shown that it has unique benefits:
Allowing radiologists to work from home while maintaining social distancing.
Ensuring 24/7 coverage.
Access to COVID-19 cases from around the globe.
Rapid online training and education.
When the fast-moving COVID-19 pandemic hit the U.S. in early 2020, radiology practices and departments — almost overnight — began to ramp up the use of teleradiology and other virtual technology tools to maintain their workloads from a remote location.
To promote safety and curb the spread of SARS-CoV-2, many radiological practices embraced teleradiology to minimize physical interaction among healthcare workers in closed working spaces and between patients and HCWs.
In 2020, because of COVID-19, telehealth regulations for National Diagnostic Imaging radiologists were relaxed. In March of 2020, Medicare temporarily opened up the ability for radiologists to provide medical care to patients without the need for them to be in the same physical location.
Beginning March 2020 and continuing through the end of the current COVID-19 Public Health Emergency (PHE), the rules for providing telehealth services were relaxed.
On October 13, 2022 the PHE was renewed by Xavier Becerra, Secretary of Health and Human Services. She declared that a public health emergency exists and has existed since January 27, 2020, nationwide.
---
Contact National Diagnostic Imaging To Get Teleradiology Services Set Up
Please contact National Diagnostic Imaging by either calling the main office at (216)-514-1199, sending an email to info@ndximaging.com or, complete the form below to request the implementation of teleradiology services.
Accreditation Programs For Diagnostic Imaging Centers In The U.S.
ACR Accreditation is recognized as the gold standard in medical imaging. The ACR offers accreditation programs in CT, MRI, breast MRI, nuclear medicine and PET as mandated under the Medicare Improvements for Patients and Providers Act (MIPPA) as well as for modalities mandated under the Mammography Quality Standards Act (MQSA). Accreditation application and evaluation are typically completed within 90 days.
The ACR has accredited more than 39,000 facilities in 10 imaging modalities. They offer accreditation programs in Mammography, CT, MRI, Breast MRI, Nuclear Medicine and PET, Ultrasound, Breast Ultrasound and Stereotactic Breast Biopsy.
The Joint Review Committee on Education in Radiologic Technology (JRCERT) accredits educational programs in radiography, radiation therapy, magnetic resonance, and medical dosimetry.
The National Accreditation Program for Breast Centers (NAPBC) provides the structure and resources you need to develop and operate a high-quality breast center. Programs that are accredited by the NAPBC follow a model for organizing and managing a breast center to facilitate multidisciplinary, integrated, comprehensive breast cancer services.
Get information from the Centers for Medicare & Medicaid Services (CMS) about their requirements for accreditation of advanced diagnostic imaging suppliers, here.
The Intersocietal Accreditation Commission (IAC) is a nonprofit, nationally recognized accrediting organization. The IAC was founded by medical professionals to advance appropriate utilization, standardization and quality of diagnostic imaging and intervention-based procedures.
The IAC is a nonprofit organization in operation to evaluate and accredit facilities that provide diagnostic imaging and procedure-based modalities, thus improving the quality of patient care provided in private offices, clinics and hospitals where such services are performed.
With a 30-year history of offering medical accreditation to facilities within the U.S. and Canada, IAC is also now offering accreditation in international markets. The IAC programs for accreditation are dedicated to ensuring quality patient care and promoting health care and all support one common mission: Improving health care through accreditation®.
The ACVR is the American Veterinary Medical Association (AVMA) recognized veterinary specialty organization™ for certification of Radiology, Radiation Oncology and Equine Diagnostic Imaging.
If you are a radiology imaging service in the United States that is looking for a company that can provide daytime, nighttime, weekend and holiday coverage for your current and future case volume, contact National Diagnostic Imaging by phone at 216-514-1199 or by emailing info@ndximaging.com.
---
Imaging Facilities Accredited by the American College of Radiology
Use this search form to find imaging facilities accredited by the American College of Radiology.
Facilities: To verify the accreditation status of specific units within your imaging facility, please call 1-800-770-0145.
ACR Accredited Facility Designations
Video Posted On You YouTube.com On November 11, 2015 By RadiologyACR
---
US Telecardiology Service To Diagnose Heart Disease