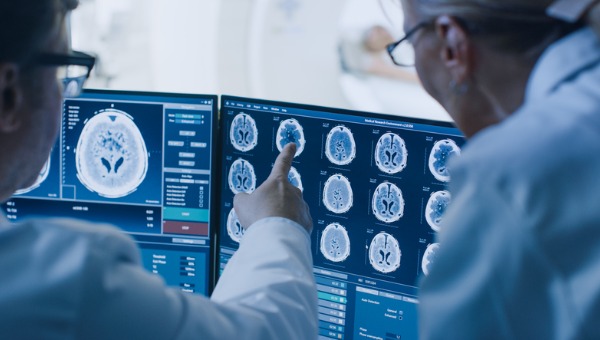 US radiologists at NDI provide teleradiology services by interpreting medical diagnostic imaging studies submitted electronically from referring physicians via a PACS. Teleradiology is one of the most advanced parts of telemedicine in the United States. Radiology is the medical discipline that uses medical imaging to diagnose diseases and guide their treatment, within the bodies of humans and other animals.
In 2023, the easiest way to get online access to teleradiology services in the United States is to call National Diagnostic Imaging at 1-800-950-5257 or email info@ndximaging.com.
The National Diagnostic Imaging company (www.ndximgaging.com) provides expert medical diagnostic imaging consultations, personalized final radiology reports and radiologic image interpretation services throughout the United States. Radiology can be divided into several different fields including breast imaging, cardiovascular radiology, emergency radiology, musculoskeletal radiology and neuroradiology.
National Diagnostic Imaging teleradiology services have led to an improved level of care in the United States. Select NDI as your teleradiology provider if you want to offer the highest level of patient care at your healthcare facility.
NDI is a reliable and trustworthy teleradiology company that collaborates and works remotely with physicians from all over the US. Reliable professionals at NDI provide radiology subspecialty expertise and economical teleradiology services nationwide.
NDI provides detailed diagnostic imaging reporting and quick turnaround times in all 50 states.
In the US, private for-profit companies such as National Diagnostic Imaging, offer national teleradiology services (i.e., professional interpretation of radiologic studies of all types by American Board of Radiology certified radiologists).
NDI's initial focus for teleradiology was for partial, night (nighthawk) and vacation coverage of radiologic studies. Now the NDI teleradiology company provides full-time around-the-clock radiology coverage.
NDI's teleradiology reporting services currently provide 24/7/365 coverage for small hospitals, clinics, diagnostic imaging centers, emergency rooms, specialty medical practices and urgent care centers. The US teleradiology provider also offers subspecialty radiologic coverage that is not available at smaller medical clinics and centers.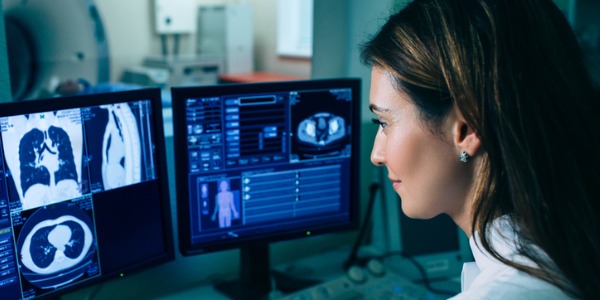 Offsite US fellowship trained subspecialty radiologists at NDI provide comprehensive diagnostic interpretations and detailed peer review second opinions in report format to customers for a fee. NDI provides radiology overread services for medical and legal purposes.
Highly skilled medical doctors at NDI specialize in diagnosing injuries and diseases by reporting on medical imaging (radiology) procedures (exams/tests). NDI is a teleradiology company that provides timely reporting and documentation of critical test results. Teleradiologists at NDI are certified by the American Board of Radiology.
They interpret radiological patient images such as X-rays, CTs (computed tomography) and MRIs (magnetic resonance imaging) on a per study fee basis. NDI radiology subspecialists determine, confirm or refute a medical diagnosis for radiology groups, physicians, lawyers, urgent care clinics and hospitals.
NDI provides remote CT reading and diagnostic image interpretation services for computed tomography scans and detailed internal images of the body. A CT scan is a diagnostic imaging exam that uses X-ray technology to produce images of the inside of the body.
NDI teleradiology clients include cancer centers, orthopedic surgeons and sports radiologists. NDI provides subspecialized magnetic resonance imaging (MRI) interpretations for orthopedic physicians and surgeons. From a customer service and teleradiology client standpoint, National Diagnostic Imaging is one of the top teleradiology companies in the United States of America. NDI is a full-service subspecialty radiology and teleradiology company based in Cleveland, Ohio.
Doctors at NDI write diagnostic reports based on their interpretations of nuclear medicine images, echocardiograms, B-reads, positron emission tomography (PET) scans and ultrasound scans for medical practices, medical centers, family practices and OGBYNs.
Diagnostic ultrasound (sonography or diagnostic medical sonography) is an imaging method used by NDI clients. An ultrasound is an imaging test that uses sound waves to produce pictures of structures, tissues and organs within the body. Ultrasound images provide important information that NDI radiologists used to diagnose a variety of diseases and conditions.
National Diagnostic Imaging provides ultrasound imaging scan interpretations, radiology reading services, diagnostic imaging reporting and secondary reads via teleradiology in all 50 states. Rates start at $23+ per study.
NDI radiologists interpret positron emission tomography (PET) scan imaging tests that reveal metabolic or biochemical functions of tissues and organs. They also read oncologic FDG PET/CT scans. F-fluorodeoxyglucose (FDG) PET/CT is a pivotal imaging modality for cancer imaging and assisting diagnosis.
NDI teleradiologists use a PACS system (picture archiving and communication system) to read medical imaging studies on behalf of other radiologists, mobile radiology service providers and radiology departments. NDI radiologists quickly process STAT orders, such as chest x-rays, and the reports are viewable on a PACS telemedicine system.
When NDI radiologists interpret medical images for individual private patients, cardiology practices and primary care physicians, they are not physically present in the location where the images are generated.
NDI radiologists, such as Dr. Berns (founder), interpret medical images and provide consultations via teleradiology at the request of outpatient clinics, hospital emergency departments and radiology departments.
Remote radiologists at NDI provide musculoskeletal (MSK) system X-ray radiograph interpretations, cardiology reads, echo reads and B-reads via teleradiology. NDI physicians provide accurate interpretations of SPECT/CT myocardial perfusion images.
Neuroradiologists at NDI review neuroradiology CTs, such as brain and nervous system images, to evaluate the spine, brain and central nervous system in order to identify specific health risks.
Fellowship-trained, board certified breast imaging radiologists and women's imaging specialists at NDI provide expert mammogram interpretations from remote sites via telemammography. They are proficient at reporting their findings of breast ultrasounds, general ultrasounds and bone densitometry studies in order to detect breast cancer and osteoporosis. NDI teleradiologists also read pelvic, vaginal and obstetric ultrasounds.
Chiropractic radiologists at NDI interpret imaging exams such MRI, CT, plain radiograph and diagnostic ultrasound and submit their reports to referring chiropractors via teleradiology.

NDI physicians who read chest X-rays for work-related diseases like black lung are known as "B readers." They are certified by the National Institute for Occupational Safety and Health (NIOSH) for both federal and state compensation claims.
B Read x-rays are a sophisticated interpretation of a chest x-ray. NDI B readers identify exposure and illness caused by substances such as asbestos and silica. Strict guidelines for B Read x-rays provide protocols for examining x-rays and recording changes/anomalies on chest x-rays that may be caused by fibers and dust inhalation.
NDI "B readers" are US-based physicians that are experts in classifying radiographs of the pneumoconioses. They examine chest x-rays to determine if a patient has an occupational related diseases caused by particles such as silica and asbestos.
View general teleradiology prices at https://www.ndximaging.com/prices/general-teleradiology-prices/. Rates for teleradiology services for diagnostic imaging facilities range from $8 to $75 per study depending on the imaging modality. Request teleradiology prices and remote radiology reading rates at https://www.ndximaging.com/request-teleradiology-prices/.
To contact National Diagnostic Imaging, call the main office at 216-514-1199 or 1-800-950-5257 or send an email to info@ndximaging.com.
NDI is one of the best teleradiology companies to work for. If you are interested in a job in the teleradiology field with one of America's leading teleradiology companies, go to: https://www.ndximaging.com/contact/teleradiologist-jobs/. You can also watch this video on how to get a teleradiology job at NDI: https://www.youtube.com/watch?v=c65HlI6R8m0.
The Current State of Teleradiology Across the United States: A National Survey of Radiologists' Habits, Attitudes, and Perceptions on Teleradiology Practice
Journal of the American College of Radiology
Volume 16, Issue 12, December 2019, Pages 1677-1687
A national survey explored the current state of teleradiology practice, defined as the interpretation of imaging examinations at a different facility from where the examination was performed.
Despite historic concerns, teleradiology is widespread throughout modern radiology practice, helping practices achieve geographic, after-hours, and multispecialty coverage; reducing turnaround times; and expanding underserved access.
Nonetheless, quality assurance of offsite examinations remains necessary. IT integration solutions could help smaller practices achieve teleradiology's benefits.
US Telecardiology Service To Diagnose Heart Disease
NDI Radiology Scan Reading And Interpretation Fees
Cardiology reading services and interpretations services start at $13 per study based on the imaging modality.  Rates for remote echocardiography reading services start at $28 per study. Second opinion reads are included at no extra charge.
Please contact National Diagnostic Imaging by calling (216)-514-1199, sending an email to info@ndximaging.com or by complete the form above to request a quote for radiology reads and interpretations.
Radiology Second Opinions and Secondary Interpretations For Individuals And Private Studies
National Diagnostic Imaging performs radiology reads for patients, private individuals, lawyers, insurance companies and other entities. Our professional rates for private study interpretations are determined by the type of study being requested, the number of body parts and the number of studies. Our fees for second opinions and overreads are listed below.
Radiological Study Second Opinion And Overread Prices
Contact National Diagnostic Imaging
National Diagnostic Imaging may be contacted as follows:
Call the main office at (216)-514-1199.
Send an email to info@ndximaging.com.
Complete the form above to request a quote.
Accreditation Programs For Diagnostic Imaging Centers In The U.S.
ACR Accreditation is recognized as the gold standard in medical imaging. The ACR offers accreditation programs in CT, MRI, breast MRI, nuclear medicine and PET as mandated under the Medicare Improvements for Patients and Providers Act (MIPPA) as well as for modalities mandated under the Mammography Quality Standards Act (MQSA). Accreditation application and evaluation are typically completed within 90 days.
The ACR has accredited more than 39,000 facilities in 10 imaging modalities. They offer accreditation programs in Mammography, CT, MRI, Breast MRI, Nuclear Medicine and PET, Ultrasound, Breast Ultrasound and Stereotactic Breast Biopsy.
The Joint Review Committee on Education in Radiologic Technology (JRCERT) accredits educational programs in radiography, radiation therapy, magnetic resonance, and medical dosimetry.
The National Accreditation Program for Breast Centers (NAPBC) provides the structure and resources you need to develop and operate a high-quality breast center. Programs that are accredited by the NAPBC follow a model for organizing and managing a breast center to facilitate multidisciplinary, integrated, comprehensive breast cancer services.
Get information from the Centers for Medicare & Medicaid Services (CMS) about their requirements for accreditation of advanced diagnostic imaging suppliers, here.
The Intersocietal Accreditation Commission (IAC) is a nonprofit, nationally recognized accrediting organization. The IAC was founded by medical professionals to advance appropriate utilization, standardization and quality of diagnostic imaging and intervention-based procedures.
The IAC is a nonprofit organization in operation to evaluate and accredit facilities that provide diagnostic imaging and procedure-based modalities, thus improving the quality of patient care provided in private offices, clinics and hospitals where such services are performed.
With a 30-year history of offering medical accreditation to facilities within the U.S. and Canada, IAC is also now offering accreditation in international markets. The IAC programs for accreditation are dedicated to ensuring quality patient care and promoting health care and all support one common mission: Improving health care through accreditation®.
The ACVR is the American Veterinary Medical Association (AVMA) recognized veterinary specialty organization™ for certification of Radiology, Radiation Oncology and Equine Diagnostic Imaging.
If you are a radiology imaging service in the United States that is looking for a company that can provide daytime, nighttime, weekend and holiday coverage for your current and future case volume, contact National Diagnostic Imaging by phone at 216-514-1199 or by emailing info@ndximaging.com.
---
Imaging Facilities Accredited by the American College of Radiology
Use this search form to find imaging facilities accredited by the American College of Radiology.
Facilities: To verify the accreditation status of specific units within your imaging facility, please call 1-800-770-0145.
ACR Accredited Facility Designations
Video Posted On You YouTube.com On November 11, 2015 By RadiologyACR
---
Learn About Teleradiology Jobs In The United States
Open US Teleradiology Jobs & Pay | Work Remotely At Home [How To Get A Daytime/Part Time Job At NDI]
Posted on YouTube.com On July 29 2022 by National Diagnostic Imaging
To get a teleradiology job at home, submit your CV, here. To work as a teleradiologist, you need to have basic computer knowledge and have access to a high speed Internet service.
Review National Diagnostic Imaging teleradiology jobs and careers for physicians on Radworking.com. Based in Cleveland, National Diagnostic Imaging is a sub-specialty teleradiology service.
RadWorking.com offers a comprehensive nationwide radiology job board for physicians and allied health professionals seeking job opportunities.
Submit your CV or resume to begin a daytime, full-time or part-time US teleradiology job working remotely from home for the National Diagnostic Imaging company.
Teleradiology refers to the practice of a radiologist interpreting medical images while not physically present in the location where the images are generated. Teleradiology is the practice of the digital transmission of diagnostic medical images, such as X-rays, MRIs, ultrasounds and CTs, between health care practitioners.
View teleradiology jobs available on the American College of Radiology Career Center website. Search for and apply to open jobs at the American College of Radiology Career Center.
Apply for teleradiology jobs, radiologist jobs, IT project manager jobs and X-ray technician jobs on Indeed.com. View teleradiology, nighthawk, perm and locum tenens job openings and positions, here. Get information on US Department of Veterans Affairs teleradiology jobs, here. View teleradiology jobs in the United States on LinkedIn.com.
Contact NDI To Request Teleradiology Services Or Diagnostic Imaging Interpretations
Call 216-514-1199, email info@ndximaging.com or submit the form here.