NDI PACS Technology And HIPAA Compliant Teleradiology Systems
NDI's cloud-based PACS technology, secured networks and teleradiology systems are HIPAA compliant.  Our developers and system administrators implement procedures to protect and secure access data in our PACS. The information contained in NDI's PACS is only accessible to people that have been provided authorized security credentials. The cloud based PACS technology from NDI improves the level of speed and customized teleradiology services it provides to its diagnostic imaging service provider clients.  A picture archiving and communication system (PACS) is a medical imaging technology which provides economical storage and convenient access to images from multiple modalities.  Our teleradiology solutions provide our clients with a world-class web-based teleradiology PACS software system solution who want to establish a virtual radiology model at an affordable price point.
PACS technology from NDI is used to capture, store, distribute and display medical scans and images. Electronic images, files, scans and reports are digitally transmitted via PACS which eliminates the need to manually file, retrieve or transport film jackets.  NDI also provide PACS system training to full and part-time staff members to keep them up to date with PACS programs, PACS for teleradiology, PACS software, managing credentials, security issues and log-ons.
Teleradiology improves patient care by allowing our nationwide team of professional radiologists to provide services off-site. Specialized software is used to rapidly transmit the images securely, enabling the radiologist to effectively and efficiently analyze the images, which are assigned to radiologists ideally qualified to read the study. For example, sports medicine studies originating from orthopedic practices are routed to a Musculoskeletal Specialist with extensive experience. Additional levels of subspecialty expertise are offered within musculoskeletal radiology including foot and ankle specialists.
NDI utilizes the latest technology, including a PACS designed especially for teleradiology workflow to create an efficient operational model that delivers fast report turnaround. Clients benefit by having a hassle-free experience – no paperwork to fax, or images to re-send multiple times. Reports can be accessed via our referring physician portal. Radiologists are always available for consults and practice a proactive approach to communicating with referring physicians. NDI provides 24×7 responsive support.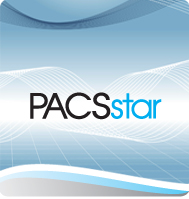 National Diagnostic Imaging (NDI), a national subspecialty teleradiology provider, uses a teleradiology workflow system called PACSstar by Perfect Imaging, LLC, to help improve the speed and service level it provides to its imaging service provider clients.
"PACSstar has helped us create a more efficient imaging and information routing process, and combined with voice-driven worklist and reporting management, has enabled us to turn reports around faster and more consistently," says David Berns, M.D., chief executive officer of NDI. "Our average report turnaround time has been improved by 18 percent," adds Berns.
NDI selected the PACSstar system to help them deal with key challenges of teleradiology operations, such as quickly receiving DICOM images, and patient demographic and clinical information from the client with minimal effort on the client's part, and routing this to the right radiologist based on availability, licensure, credentials, and subspecialty area.
"Additionally, the flexibility of the system enables us to provide customized service levels for our clients, which is something they really like," indicates Berns.