HIPAA Compliant PACS Technology For Radiology Reporting
HIPAA Compliant PACS Medical Imaging Technology And Teleradiology Systems For Off-Site Radiology Reporting Services From NDI
A picture archiving and communication system (PACS) is a medical imaging technology which provides economical storage and convenient access to images from multiple modalities.
Medical image security is a very important when digital images and their corresponding patient information are transmitted across public networks by National Diagnostic Imaging teleradiologists.
Mandates for ensuring health data security have been issued by the federal government such as Health Insurance Portability and Accountability Act (HIPAA), where healthcare institutions are obliged to take appropriate measures to ensure that patient information is only provided to people who have a professional need.
NDI is a radiology outsourcing company that uses PACS technology and teleradiology to provide remote radiology reading services and radiological interpretation services.
NDI teleradiologists interpret diagnostic medical images while not physically present in the location where the images are generated. The NDI teleradiology company is a group of US Board certified and fellowship trained radiologists with subspecialty expertise.

NDI Uses PACS Technology And Teleradiology To Provide Timely, Accurate And Comprehensive Radiology Reporting Services
Teleradiology is one of the most advanced parts of telemedicine in the United States.
NDI's cloud-based PACS technology, secured networks and teleradiology systems are HIPAA compliant.  Our developers and system administrators implement procedures to protect and secure access data in our PACS. The information contained in NDI's PACS is only accessible to people that have been provided authorized security credentials.
They collaborate remotely with referring physicians nationwide and provide final radiology reports to healthcare facilities that perform radiological and diagnostic imaging exams and tests.
---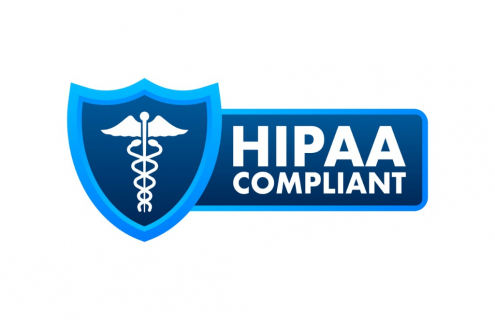 HIPAA Rules And Compliance
HIPAA compliance means meeting the requirements of HIPAA (the Health Insurance Portability and Accountability Act) and is regulated by the US Department of Health and Human Services (HHS).
The Health Insurance Portability and Accountability Act (HIPAA) sets the standard for sensitive patient data protection. Companies that deal with protected health information (PHI) must have physical, network, and process security measures in place and follow them to ensure HIPAA Compliance.
HIPAA Rules and Compliance Training Video
Posted On YouTube On April 3, 2019 by SafetyVideos.com
---
About HIPAA Compliant PACS And Teleradiology Systems
National Diagnostic Imaging utilizes HIPAA compliant PACS medical imaging technology and teleradiology systems to provide telemedicine services, radiology outsourcing, and off-site radiology reporting services.
The National Diagnostic Imaging US teleradiology company continually reassess and strengthens their HIPAA compliance in order to provide secure on-site radiology readings and interpretations, as well as second opinion radiology interpretations online.
In an unprecedented global situation such as the COVID-19 pandemic, teleradiology has shown that it has unique benefits:
Allowing radiologists to work from home while maintaining social distancing.
Ensuring 24/7 coverage.
Access to COVID-19 cases from around the globe.
Rapid online training and education.
When the fast-moving COVID-19 pandemic hit the U.S. in early 2020, radiology practices and departments — almost overnight — began to ramp up the use of teleradiology and other virtual technology tools to maintain their workloads from a remote location.
To promote safety and curb the spread of SARS-CoV-2, many radiological practices embraced teleradiology to minimize physical interaction among healthcare workers in closed working spaces and between patients and HCWs.
In 2020, because of COVID-19, telehealth regulations for National Diagnostic Imaging radiologists were relaxed. In March of 2020, Medicare temporarily opened up the ability for radiologists to provide medical care to patients without the need for them to be in the same physical location.
Beginning March 2020 and continuing through the end of the current COVID-19 Public Health Emergency (PHE), the rules for providing telehealth services were relaxed.
On October 13, 2022 the PHE was renewed by Xavier Becerra, Secretary of Health and Human Services. She declared that a public health emergency exists and has existed since January 27, 2020, nationwide.
---
NDI PACS System Modalities Include Computed Tomography (CT), Ultrasound, Nuclear Medicine, Positron Tomography (PET) And Magnetic Resonance Imaging (MRI)
The cloud based PACS technology from NDI improves the level of speed and customized teleradiology services it provides to its diagnostic imaging service provider clients.
Our teleradiology solutions provide our clients with a world-class web-based teleradiology PACS software system solution who want to establish a virtual radiology model at an affordable price point.
Electronic images, files, scans and reports are digitally transmitted via PACS which eliminates the need to manually file, retrieve or transport film jackets.
NDI also provide PACS system training to full and part-time staff members to keep them up to date with PACS programs, PACS for teleradiology, PACS software, managing credentials, security issues and log-ons.
Teleradiology improves patient care by allowing NDI's nationwide team of professional radiologists to provide radiology reporting services off-site.
Specialized software is used to rapidly transmit the images securely, enabling the radiologist to effectively and efficiently analyze the images, which are assigned to radiologists ideally qualified to read the study.
For example, sports medicine studies originating from orthopedic practices are routed to a Musculoskeletal Specialist with extensive experience. Additional levels of subspecialty expertise are offered within musculoskeletal radiology including foot and ankle specialists.
Clients benefit by having a hassle-free experience – no paperwork to fax, or images to re-send multiple times. Reports can be accessed via our referring physician portal. Radiologists are always available for consults and practice a proactive approach to communicating with referring physicians. NDI provides 24×7 responsive support.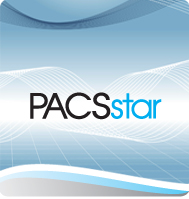 National Diagnostic Imaging (NDI), a national subspecialty teleradiology provider, uses a teleradiology workflow system called PACSstar by Perfect Imaging, LLC, to help improve the speed and service level it provides to its imaging service provider clients.
"PACSstar has helped us create a more efficient imaging and information routing process, and combined with voice-driven worklist and reporting management, has enabled us to turn reports around faster and more consistently," says David Berns, M.D., chief executive officer of NDI. "Our average report turnaround time has been improved by 18 percent," adds Berns.
NDI selected the PACSstar system to help them deal with key challenges of teleradiology operations, such as quickly receiving DICOM images, and patient demographic and clinical information from the client with minimal effort on the client's part, and routing this to the right radiologist based on availability, licensure, credentials, and subspecialty area.
"Additionally, the flexibility of the system enables us to provide customized service levels for our clients, which is something they really like," indicates Berns.