NDI Diagnostic Reading, Interpretation and Reporting Services for MRI Scans
National Diagnostic Imaging provides MRI (Magnetic Resonance Imaging) imaging scan interpretations, MRI radiology reading services, MRI diagnostic imaging reporting, full body MRI scan interpretations, brain MRI reads and secondary MRI reads (second opinions) via teleradiology in all 50 states.
To request rates for MRI interpretations, please call 216-514-1199 or complete this email form.
Imaging scan studies are read on behalf of imaging centers, private individuals, physicians, radiologists, hospitals, office-based imaging practices and outpatient clinics.  Mobile imaging studies are welcomed, and we take the time to provide accurate detailed reports.
National Diagnostic Imaging prides itself in providing customized turn-around times for routine, priority, and STAT reports (critical/urgent) at no additional charge. Daytime and nighttime MRI reading services are available.
Remote MRI reading and diagnostic image interpretation service prices start at $43.00 per study dependent upon volume. Secondary MRI reads and MRI interpretations for private individuals start at $200 per study.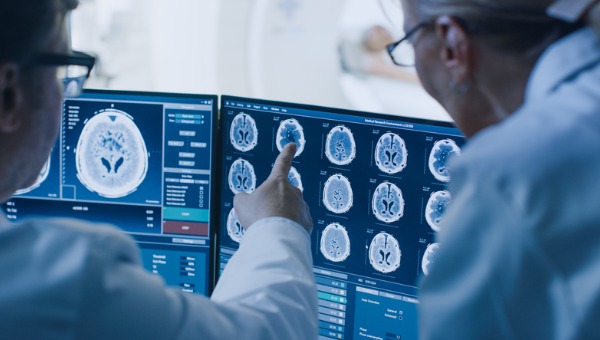 MRI Reading and Interpretation Services From NDI
MRI imaging specialists at NDI provide hospitals, radiology groups, clinics and private individuals with reliable MRI results reading and quick turnaround times.
MRI Brain/Head Interpretations
MRI Lumbar Interpretations
MRI Thoracic Interpretations
MRI Cervical Interpretations
MRI Pituitary​ Interpretations
MRI Breast Interpretations
MRI Kidney, Abdomen (Body) Interpretations
MRI Wrist, Elbow, Knee, Shoulder (MSK Studies) Interpretations
MRI Pelvis Interpretations
MRI Femur Interpretations
MRI Sacrum Interpretations
MRI Thigh Interpretations
About National Diagnostic Imaging
David H. Berns, M.D., the founder of National Diagnostic Imaging, is a well-respected authority on MRI and Neuroradiology.
He received his medical degree from Case Western Reserve University School of Medicine.
Click here to watch a video of an MRI scan of a person's brain.  To learn more about understanding the results of an MRI, how MRI works and what the term means, click here.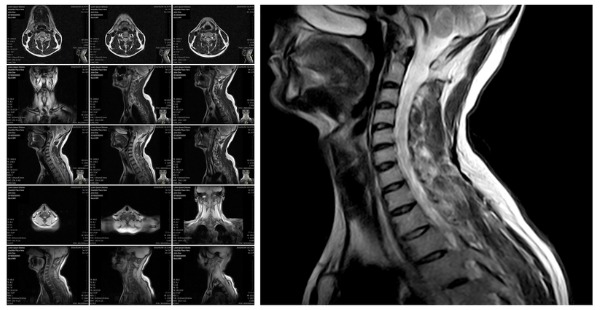 Doctors at NDI Read MRIs To Analyze Body Structures And Spot Abnormalities
MRI scans are not only interpreted by the referring physician who orders the scan, but also by radiologists at NDI, who are U.S. based physicians that specialize in the interpretation of these images.
National Diagnostic Imaging is a physician-owned teleradiology service provider. Our teleradiology company specializes in providing diagnostic reading services for MRI exam images at very competitive rates. Our board certified, subspecialty trained radiologists interpret images of organs, spines, brains, bones, tissues and structures inside the body.
If your are an individual that needs an MRI interpreted, or your organization is looking for a teleradiology solution for your MRI diagnostic interpretations, please call 1-800-950-5257 toll free or click here for prices for our MRI scan diagnostic reading and reporting service.
Cardiac MRI
Our teleradiologists interpret cardiovascular magnetic resonance (CMR) imaging scans and pictures in order to detect heart problems, monitor cardiac disease and to examine and evaluate coronary blood vessels, veins, valves and the heart's anatomy. Radiologists at NDI read cardiac MRIs to assess the structure and function of the cardiovascular system in patients with congenital heart disease.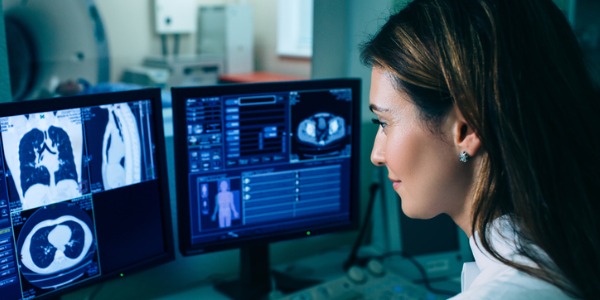 The MRI reading services provided by NDI help physicians diagnose medical conditions such as tissue damage caused by a heart attack. MRI reading services are used to determine if heart artery blockages are the cause of a patient's chest pain (angina).
Hospitals, physician groups and private individuals pay NDI an MRI reading fee to help diagnose diseases of the pericardium (outer lining of the heart muscle) such as constrictive pericarditis.
The doctors at NDI interpret MRIs to evaluate pericardial diseases, particularly inflammation and constriction, because MRIs provide functional and morphologic data that are key to deciding upon the best therapeutic strategy.
New, advanced MRI techniques are being used to to determine susceptibility of multiple sclerosis (MS) progression by measuring brain iron levels.
Radiologists at NDI are experts at reading MRIs to detect and/or diagnose heart valve disorders, such as regurgitation.
Brain MRI
The radiologists at NDI read brain and brain stem MRI scans to detect brain tumors, cysts, swelling, infections, developmental and structural abnormalities, aneurysms, damage caused by strokes, inflammatory conditions, injury to optic and auditory nerves and  bleeding in the brain.
Physicians at NDI read MRI scans to evaluate patients that complain of weakness, seizures, dizziness, blurred vision, ongoing headaches and persistent diseases of the nervous system such as MS (multiple sclerosis).
New, advanced MRI techniques (quantitative susceptibility mapping) are being used to to determine susceptibility of multiple sclerosis (MS) progression by measuring brain iron levels.
In some instances, MRI is the best way to view tumors and diagnose problems with the brain stem and pituitary gland. MRIs provide clean pictures of components of the brain that can not be viewed as accurately with ultrasound, CAT scans or X-rays.  Except for neurosurgery, an MRI provides the best look beneath the skull.
Spinal MRI
An MRI examination of the spine displays the anatomy of the vertebrae that compose the spine, ligaments that bind the vertebrae together, along with the disks, spinal cord and the openings between the vertebrae where nerves pass.
Patient symptoms that prompt physicians to recommend spinal MRIs include back pain coinciding with fever, signs of brain or spinal cancer, lower back injuries, chronic back pain, MS, bladder problems and weakness or numbness in legs and bladder problems.  An MRI is a very sensitive imaging test of the spine commonly used in typical clinical practice.
Radiologists at NDI read and interpret spine, thoracic, cervical and lumbar (lower spine and back) MRIs to identify degenerative disc disease, herniated discs and spinal stenosis.  A lumbar MRI specifically examines the lumbar section of the spine. This is the area where back problems typically originate.
Radiologists at NDI read MRIs to detect ruptured/herniated/bulging discs or to determine if a disc is being pressed against a nerve such as the sciatic nerve. Dr. Berns and his staff read MRIs to find tumors affecting the nerves or bones of the spine. Types of cancer that are commonly detected by teleradiologists at NDI in the spine spread there from the prostate, lungs or breasts.
Radiologists at NDI frequently detect compression fractures of the spine while reading MRIs. Docs at NDI look for joint inflammation, bony overgrowth, spinal cord tumors, abscesses, arthritis and bone loss when reading MRIs. Radiologists at NDI look for areas of the spine that have  poor blood supply, an infection, nerve damage or congenital problems.
MRI Teleradiology Services
We offer our MRI teleradiology services to the following types of medical facilities that use MRI machines and scanners:
Imaging Centers
Mobile MRI Units
Outpatient Clinics
Physician Groups
Specialty Clinics and Multispecialty Clinics
Urgent Care Centers
Office-Based Imaging Practices
Private Practices
Small To Medium Size Hospitals
Mobile/MRI/CT/ Services
Independent Diagnostic Testing Facilities (IDTFs)
MRI Scans
Our firm has the expertise and technology required to read images created by the following types of MRI scans:
Traditional Closed MRI Scans
Open MRI Scans
Standing or Sitting MRI Scans
High-field MRI Scans
Low-field MRI Scans
Computed Tomography Angiography (CCTA) and Multi-Slice Computed Tomography
Cardiac CTA
CT Scans (A computed tomography scan uses computer-processed combinations of many X-ray measurements)
Types of MRI Scans
Our radiologists can read and interpret the following types of MRI images and scans:
MRI Scans of the Prostate
Brain and Brain Stem Scans
Bone and joint MRI Scans
Spine MRI images
MRI scans to detect torn ligaments
MRI scans to detect and/or diagnose heart muscle diseases such as heart failure or enlargement of the heart
Open MRI scans
Extremity MRI scans
MRI scans of the head
3 Tesla (3T) MRI scans
MRI scans of the chest
Head and neck MRI scans
Scans of Bones and Joints
Chest Scans
Breast MRI scans
Abdominal and Pelvis MRI scans (To Detect Problems with Organs, Gallbladder, Liver, Uterus, Ovaries, Pancreas, Spleen, Kidneys and Adrenals)
Magnetic Resonance Image (MRI) scans
MRI scans used in Oncology to investigate  and study tumors
Abdomen and pelvis MRI scans
Functional Magnetic Resonance Imaging (fMRI) scans of the brain for Neuroradiology
National Diagnostic Imaging prides itself in providing routine, priority and STAT reports (immediate) at no additional charge.   NDI provides 24/7/365 services for MRI scans.  We offer turnaround times customized for our customers for MRI report delivery and personalized service.
Remote MRI reading and diagnostic image interpretation service prices start at $40.00 per study dependent upon volume.
If your organization is looking for a teleradiology solution for your MRI diagnostic interpretations, please call 1-800-950-5257 toll free or click here for prices for our MRI scan diagnostic reading and reporting service.
Contact National Diagnostic Imaging
Please contact National Diagnostic Imaging by either calling the main office at (216)-514-1199, sending an email to info@ndximaging.com or, complete the form below to request a quote with the most competitive pricing in the industry.